Jennifer Plemmons whipped up some homemade biscuits using our seasonal Lemon Chive Butter! * This recipe also works with our Roasted Garlic, Basil, and Parsley Butter!
Ingredients :
2 cups White Lily Self-Rising flour. See my blog post for how to make SR flour if you only have all-purpose.
5 tablespoons Lemon Chive Banner Butter, frozen. 5 tablespoons is 1/2 a wheel.
3/4 cup buttermilk.
2 tablespoons butter, melted.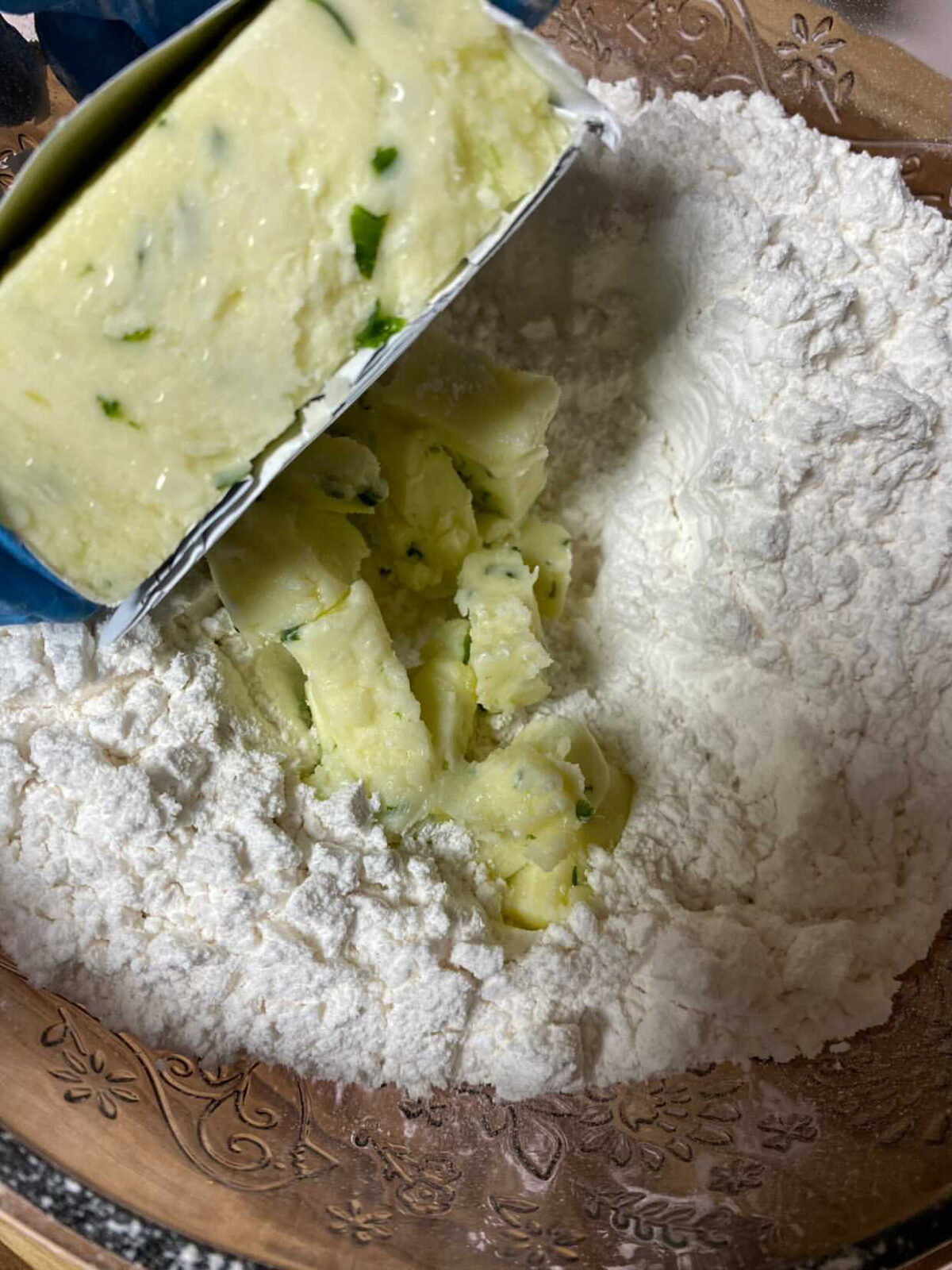 Directions :
Heat oven to 475*.
Place flour in a large bowl. Use your hands and work the butter into the flour until crumbs are the size of peas.
Make a well in the flour bowl and add buttermilk. Stir with a fork just until flour is moistened.
Turn dough onto a lightly floured surface.
Gently roll dough with a floured rolling pin until 1 inch thick.
Cut out biscuits using a floured 2-inch biscuit cutter or the rim of a cup.
Place biscuits in a greased cast iron pan where the edges touch. I used an 8" Lodge.
Reform the scrap dough to make additional biscuits.
Bake 8-10 minutes or until the tops are golden brown.
Brush the top of biscuits with melted butter.