Get ready for the Big Game with these tried and true smoked chicken wings from our friend, Wes Clark at @coachclarkbbq.
He's tested and perfected this recipe so you don't have to! He usually works from memory, but kindly put pen to paper to bring the saucy goodness to you, just in time for kickoff!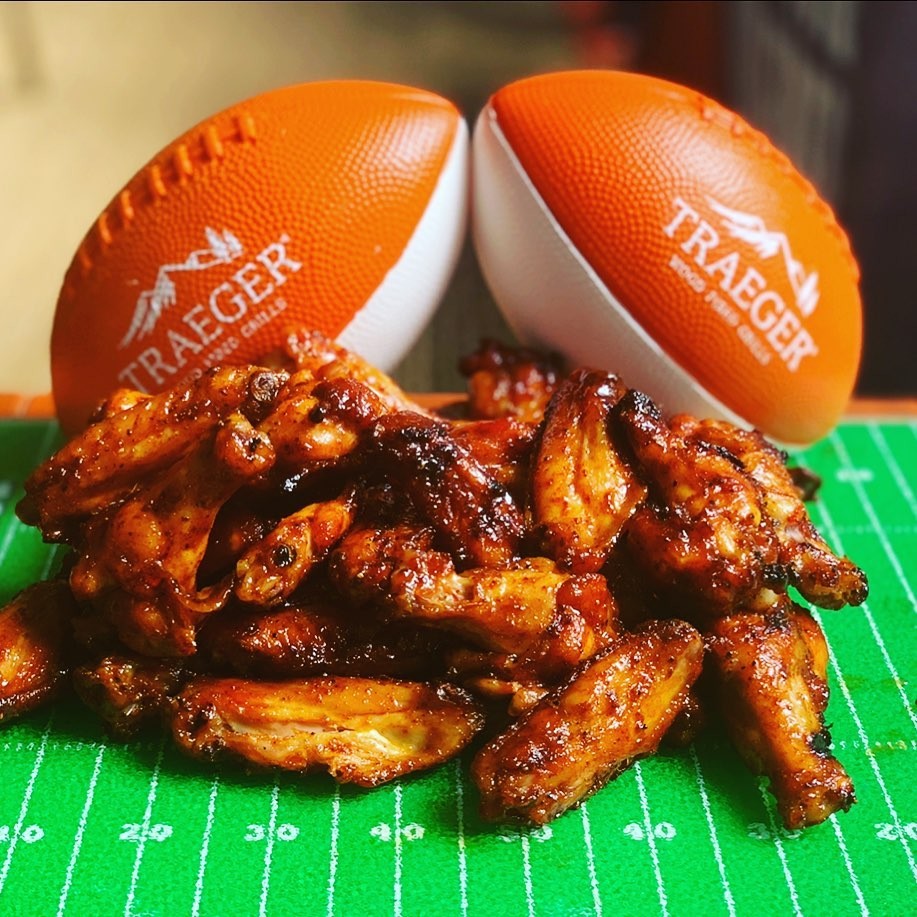 INGREDIENTS:
White distilled vinegar
Chicken Wings
MeatChurch Rub – Honey Hog, Holy Gospel, or Holy Voodoo
Fox Bros BBQ Sauce or Traeger Apricot BBQ Sauce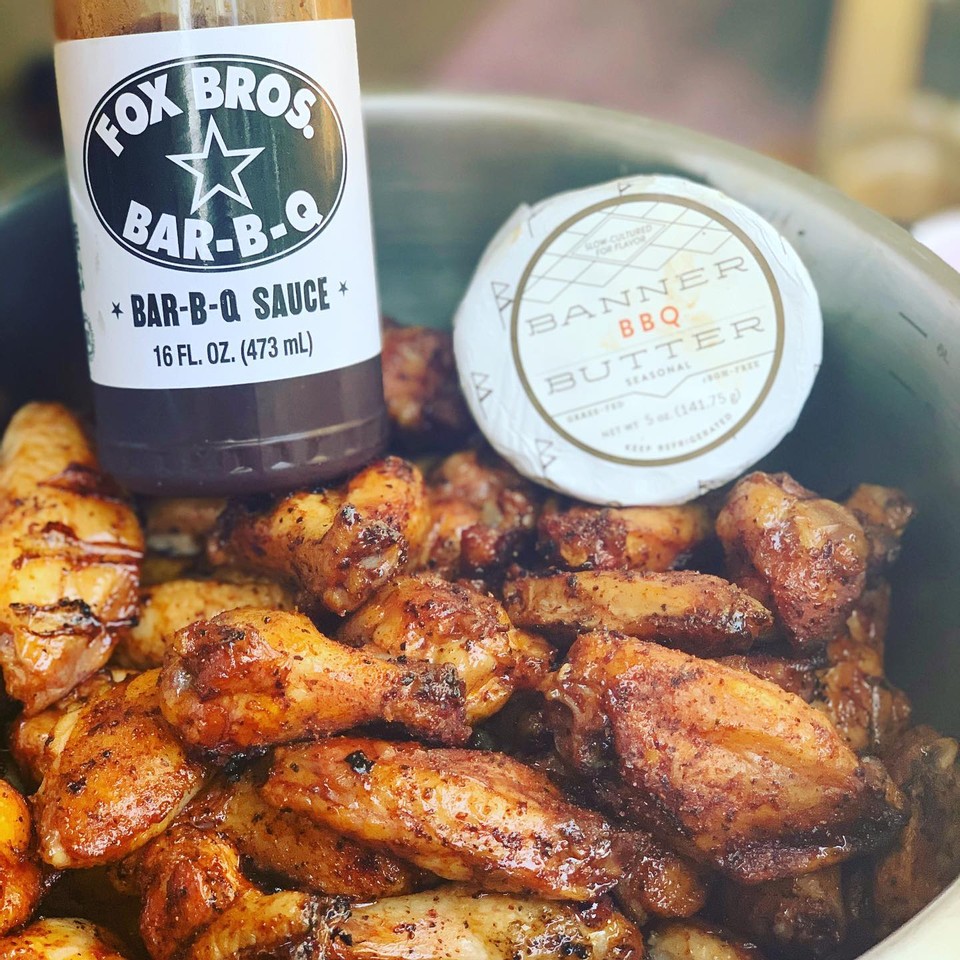 SUPPLIES
Wes uses Traeger Grills and Traeger Pecan Pellets
spray bottle for vinegar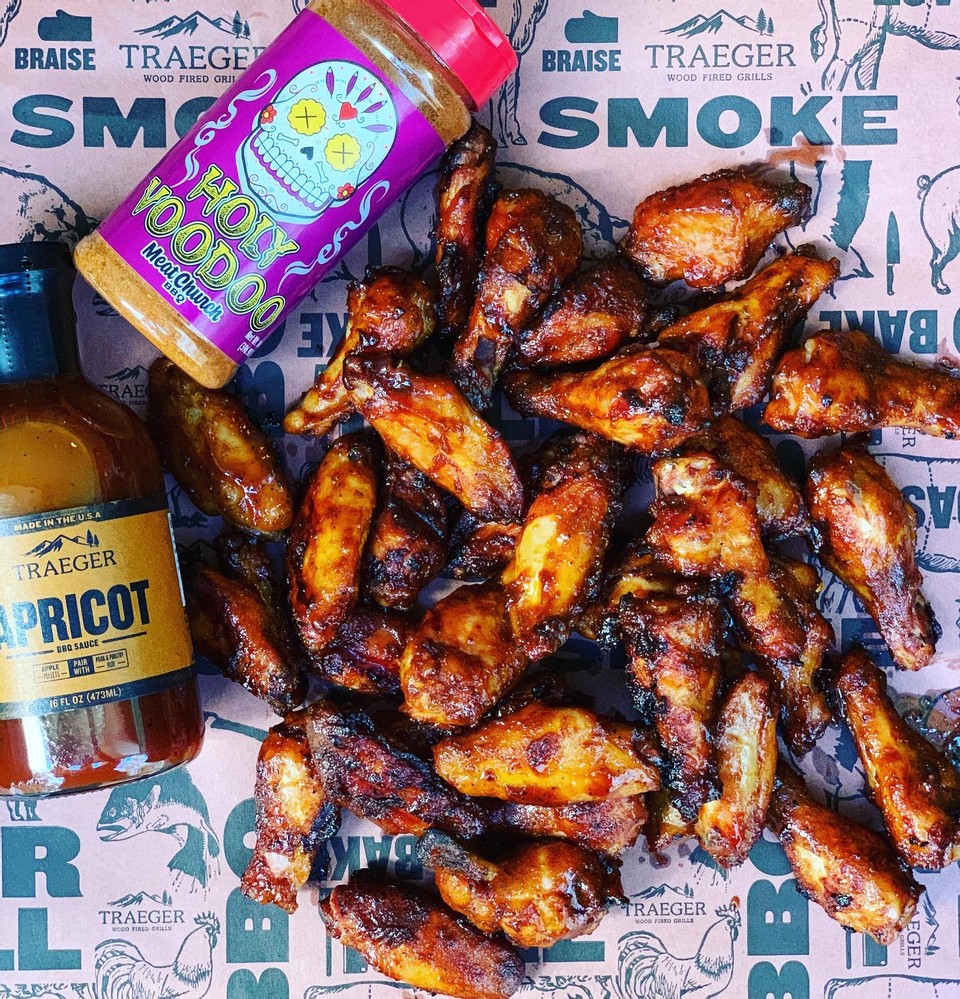 METHOD:
This cook is pretty simple and tried and true for smoky & flavorful wings.
Take your wings out of the packaging and pat them down with paper towels until they are all dry
Rub the Meat Church rub all over the wings and let rest for at least 30 minutes. You want the rub to set in.
Set your Traeger to 225 (if you have a super smoke setting).  Wes sets the super smoke setting for more smoke. If you do not have super smoke that is totally fine. Spritz with white distilled vinaigrette every 20 minutes. Smoking for 2 hours should get the internal temp to be around 160-170 (chicken is done).
Then, crank the temperature up to 275 for 30-40 minutes to start getting them crispy, spritzing every 15 minutes.
To finish up, take the wings off and place them in a bowl. Crank my Traeger up to 375. This is where the butter and bbq sauce come into play. Throw in one 5oz round thing of Banner Butter BBQ Butter and 8oz of Fox Brothers BBQ Sauce (or Traeger Apricot). Toss the wings until all the butter is melted. This is going to give the wings a great crisp.
Put the wings back on for 30-40 minutes. Your internal temp should be between 205-210
Take wings off and let rest for 10 minutes before serving, and enjoy!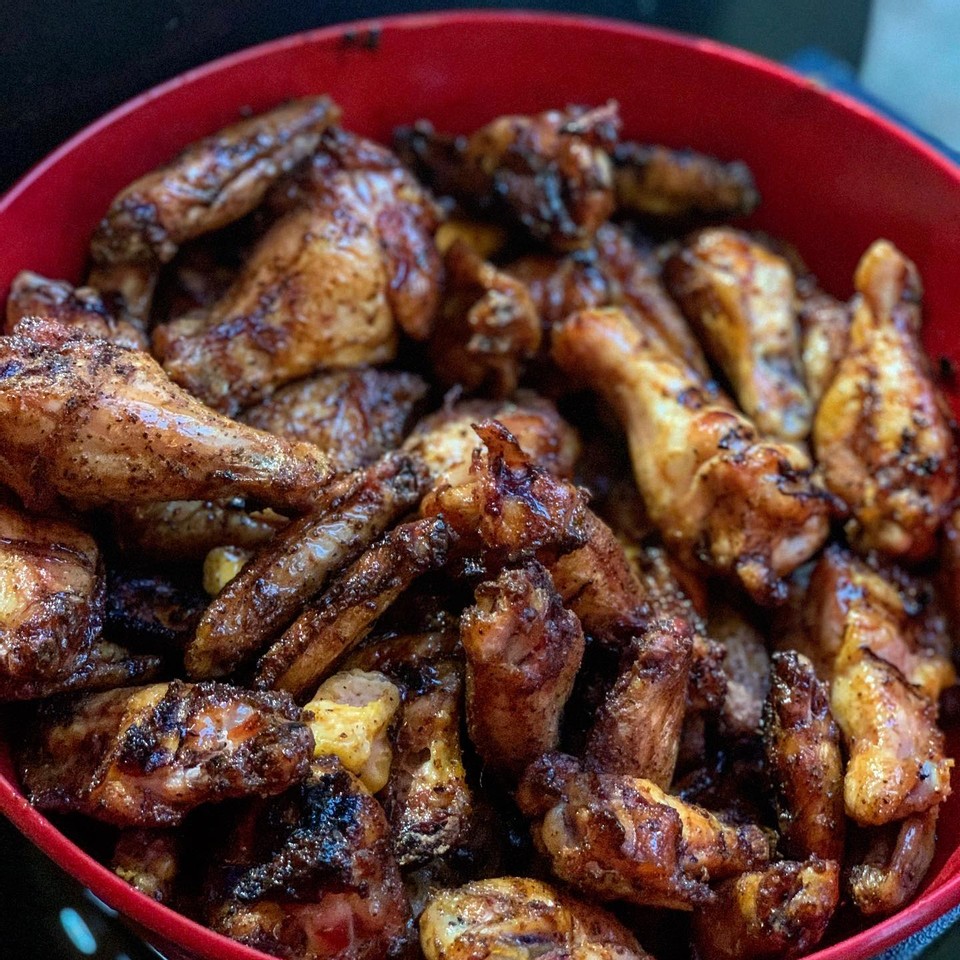 Your wings will have a nice dark tent and crispy texture. Give them a try for the Big Game and tag @coachclarkbbq and @bannerbutteratl to tell us what you think!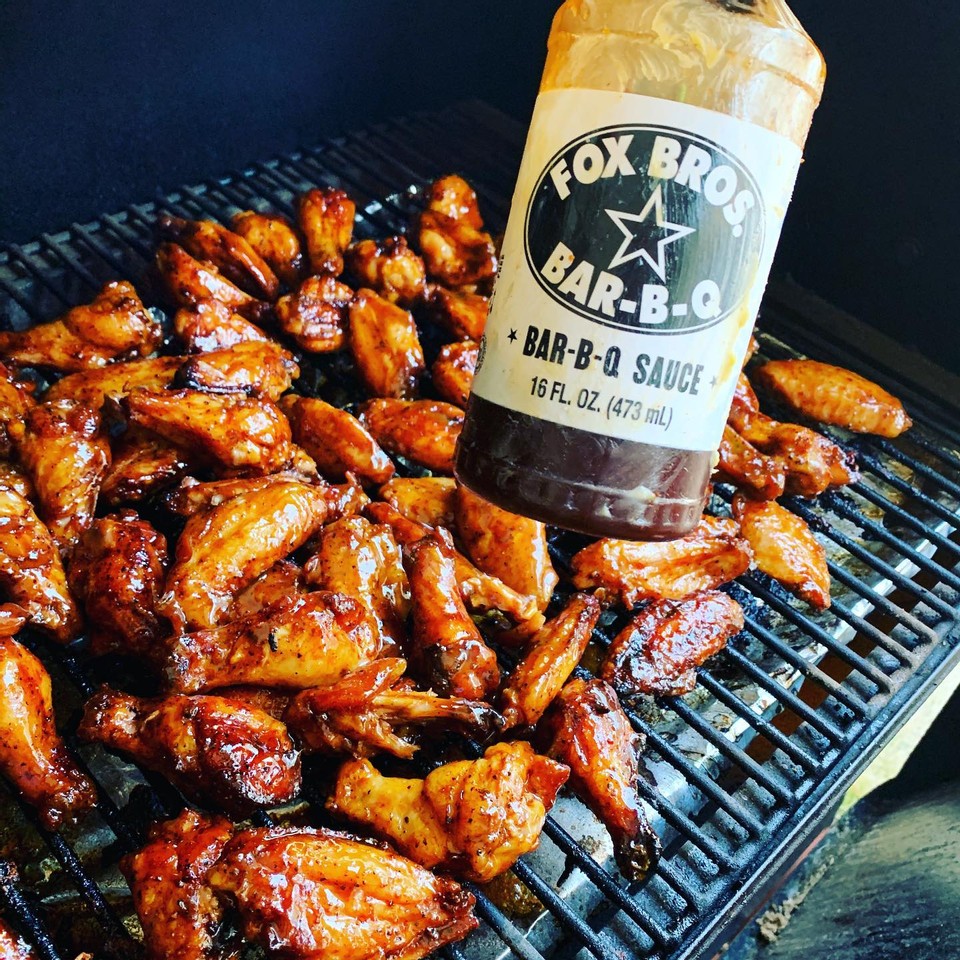 Photos + Recipe courtesy of @coachclarkbbq
Don't have a grill? Give these garlicky baked wings a try!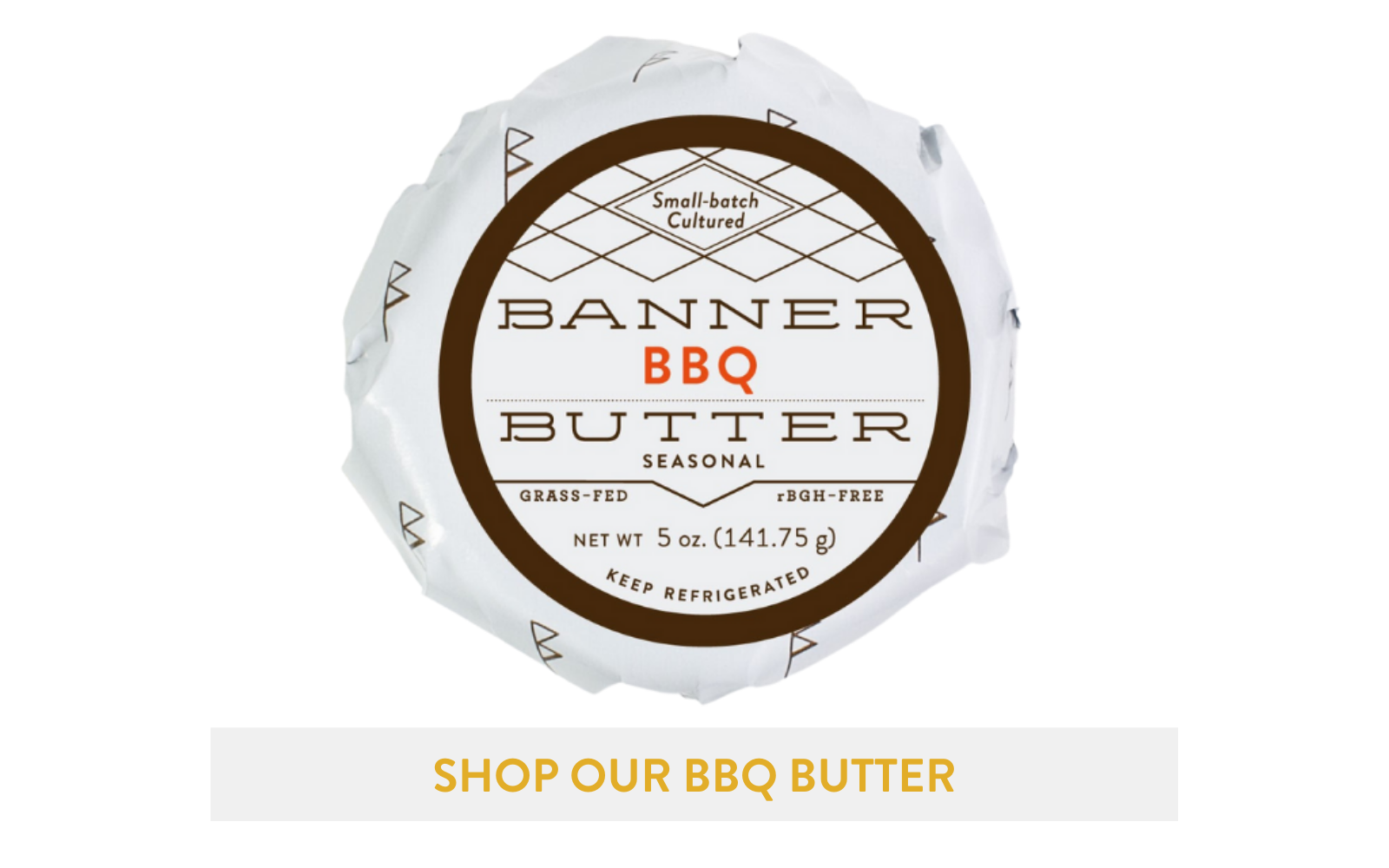 The map ID you have entered does not exist. Please enter a map ID that exists.