Maybe the easiest "recipe" you'll ever make!  Quick and Easy Garlic Bread!
Cut your bread, spread on Roasted Garlic, Basil, and Parsely Butter, and bake at 400 F for 10-15 mins. Cut on the diagonal and serve! We suggest something like our Easy Shrimp Scampi recipe, or you could top your garlic bread with cheese!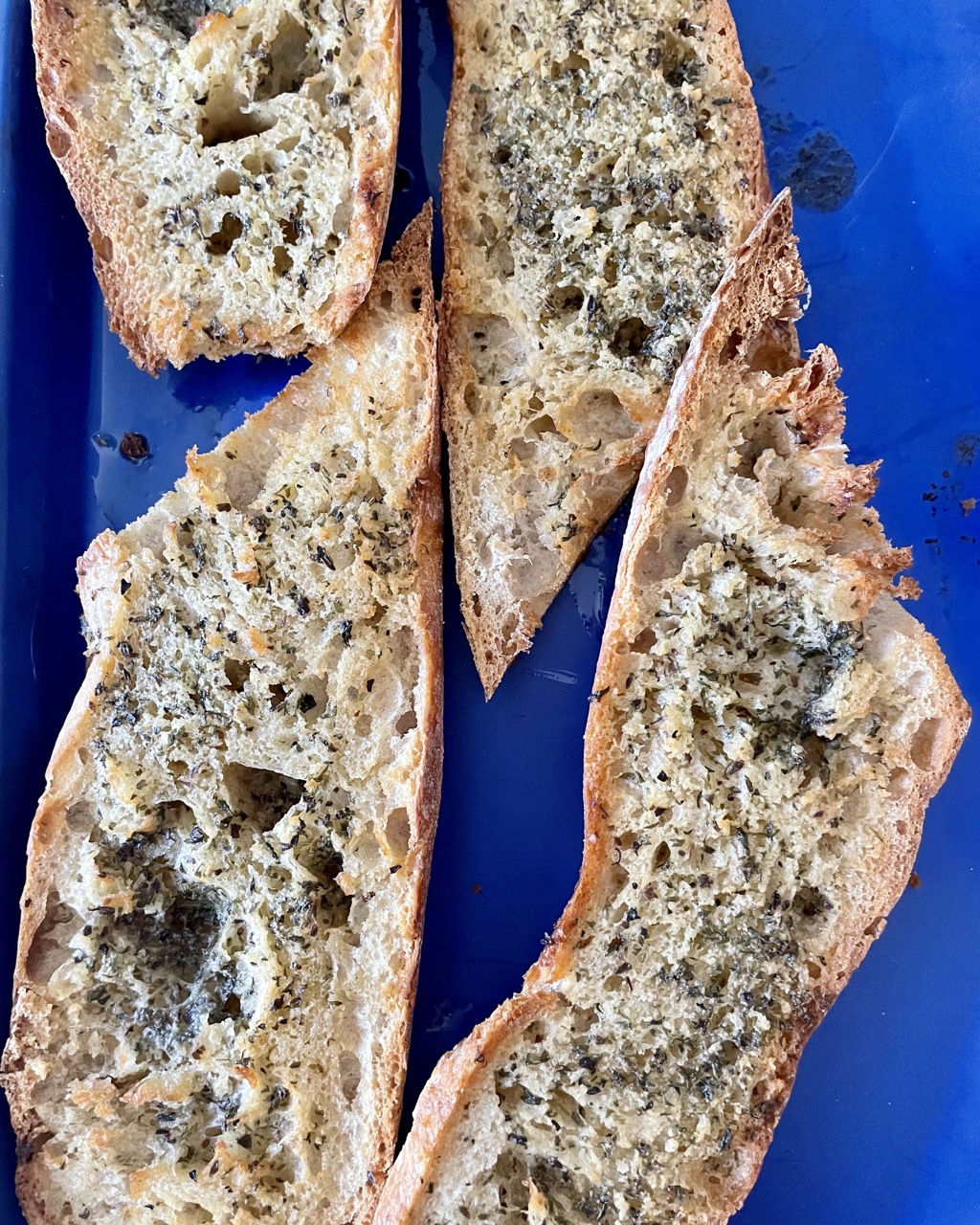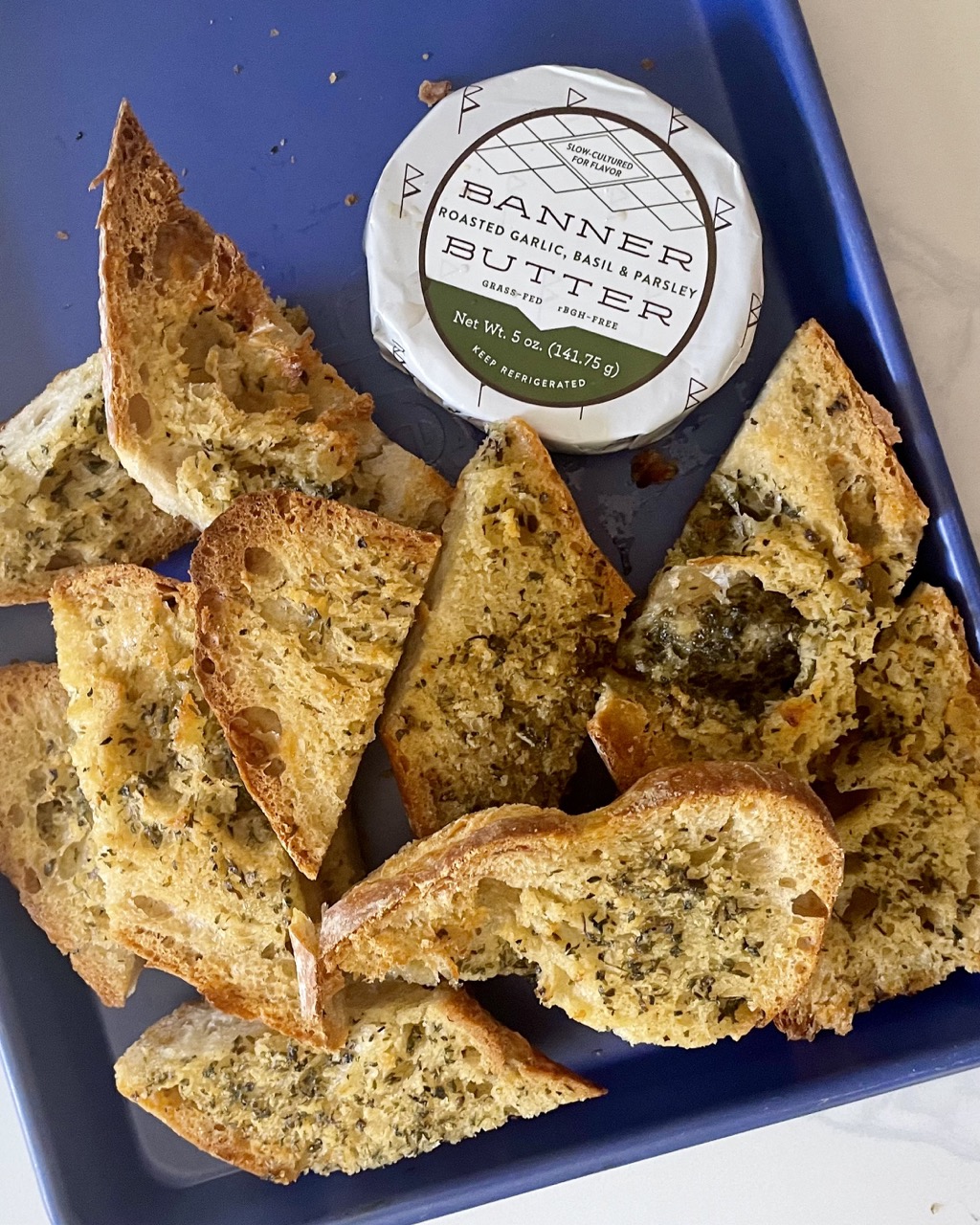 Serve with our Shrimp Scampi Recipe!!