We love a one-pan dinner! Today @blackdog_bbq has a One-Skillet Bratwurst & Onions⁠ with our slow cultured smoked sea salt butter for you! ⁠
Ingredients
4 beef brats
1 red onion & 1 sweet onion, quartered
1/2 of a dark beer
1/4 packet Banner Butter Smoked Sea Salt
Meatchurch holy cow rub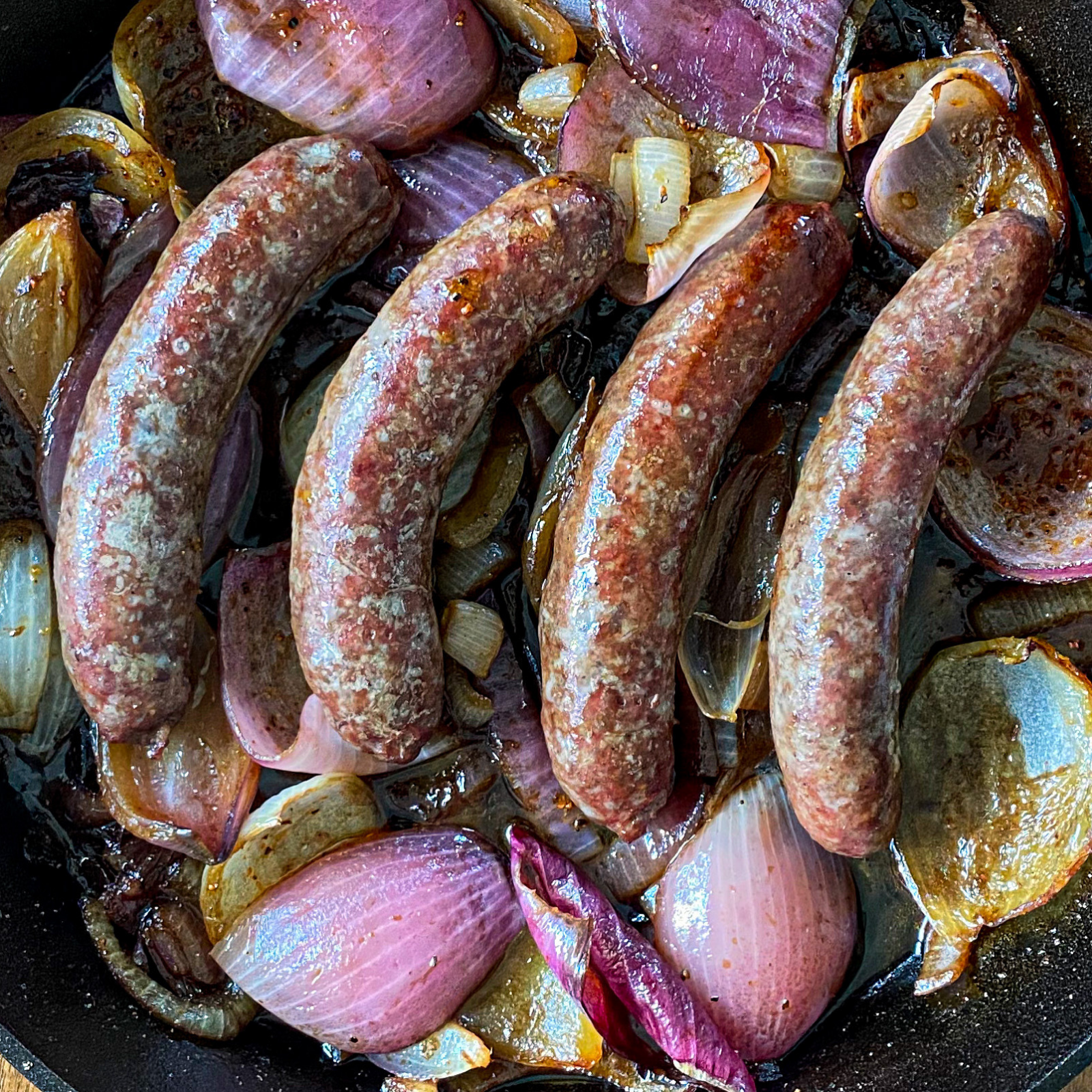 Steps
1. Heat a large cast-iron skillet with butter on the @traegergrills at 500 degrees.
2. Poke a few holes on each side of the brats to keep them from bursting while they cook.
3. Place the brats in the skillet, then place the onions around them. Stir the onions to spread them around and to coat with butter.
4. Cook the brats for about ~8 minutes per side, or until they are nicely browned.
5. Carefully pour beer into the skillet, then reduce the heat to 225 degrees.
6. Cook for about 10 more minutes, or until the internal temperature reaches 160 degrees. Remove the brats from the skillet.
7. Increase the heat back to 500 degrees and season the onions with rub and continue to cook the onions for a few more minutes to reduce the liquid.
8. Serve the sausages topped with onions. Enjoy!