Atlanta's own Suzanne Vizethann and her restaurant Buttermilk Kitchen serve up some of the tastiest biscuits in the south. Here's her delicious recipe for this southern classic (yields 12-14 biscuits):
INGREDIENTS
4 Cups of all-purpose flour
2 Tablespoons sugar
2 Tablespoons baking powder
2 ½ Teaspoons salt
½ lb of cold Unsalted Banner Butter, grated
2 ½ Cups Banner Butter buttermilk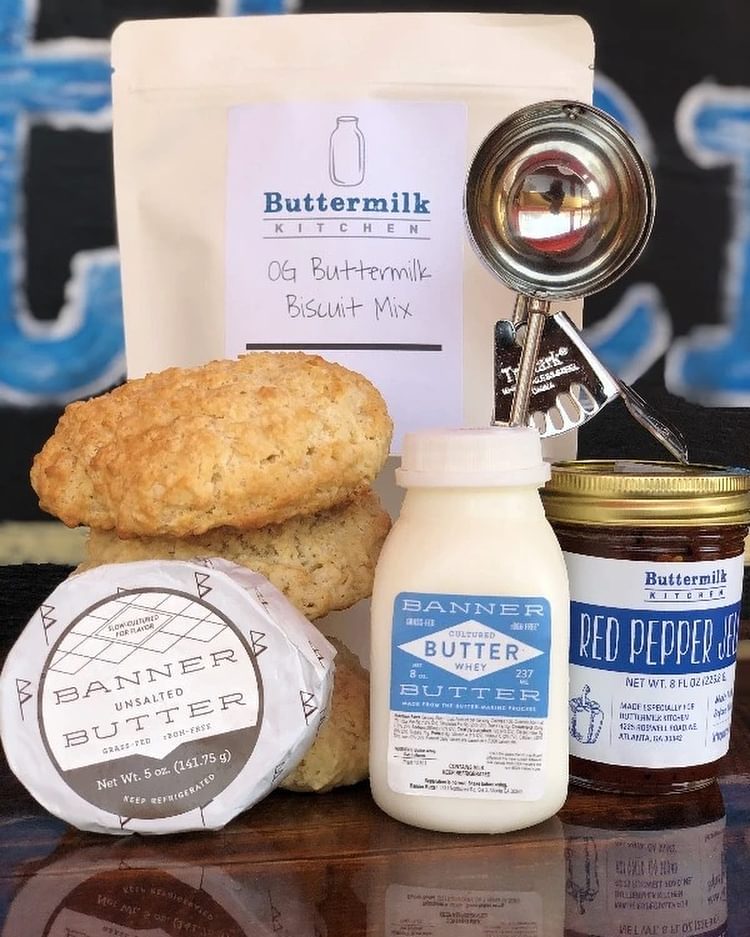 INSTRUCTIONS
Mix together all dry ingredients (everything from flour through salt) into a mixing bowl.
Add grated butter and mix into dry ingredients until crumbly and fully incorporated.
Slowly add buttermilk until a sticky dough consistency is achieved (start with 2 cups and add a ½ cup more if needed).
Scoop biscuits onto a pre-greased cookie sheet. Bake at 350 in a convection oven for 10 min (you might need to add time if using conventional oven).
Rotate and continue to cook another 10-12 min until golden brown and ready to eat.