Recipe Title: Salted Caramel popcorn
Total Prep Time: 5 minutes
Total Cook Time: 10-15 minutes
Servings: 4-6 servings
Level of Difficulty: 3
(Levels 1-5, with 5 being the most difficult)
Recipe by Brandyn Baker @blackdog_bbq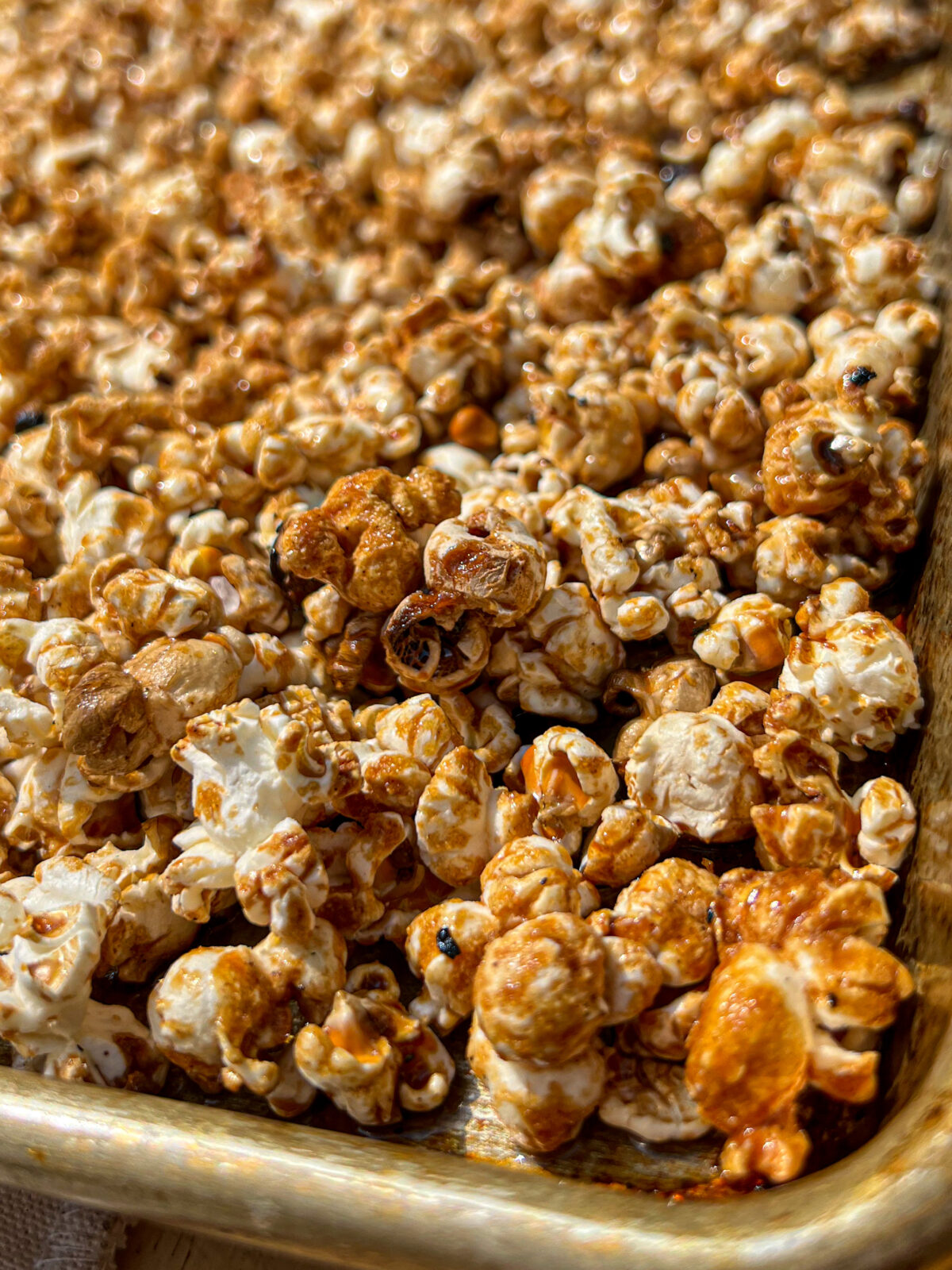 Ingredients:
½ C vegetable oil
1 C popcorn kernels
1 C brown sugar
1 package Sea Salt flavored Banner Butter
1/3 C honey
For the popcorn:
Add oil to a large skillet over high heat and add 1-2 kernels. Once the kernels pop, the oil is hot enough and you can add the remaining popcorn kernels. Cover the skillet with a lid and allow the popcorn to pop for about 3-5 minutes.
Once you start to notice pauses between the kernels popping (3-5 seconds), remove the lid and begin to check the popcorn. Once most of the kernels have popped, turn off the heat source, and set the popcorn aside.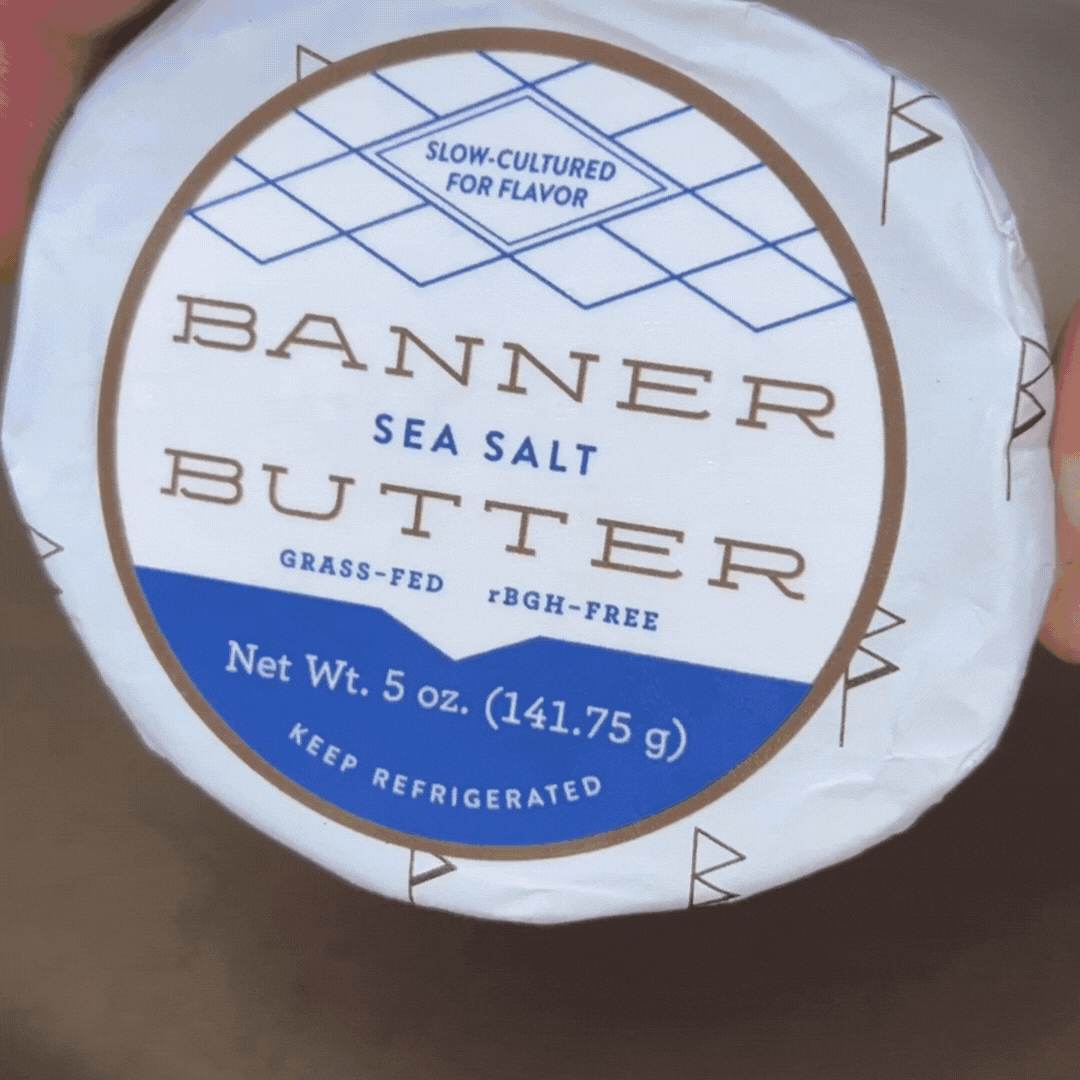 For the salted caramel sauce:
Place a saucepan over medium-high heat and add the butter. Once the butter begins to melt, and the brown sugar and honey, stirring as needed. Once the mixture begins to homogenize (about 5 minutes), remove the saucepan, and turn off the heat source.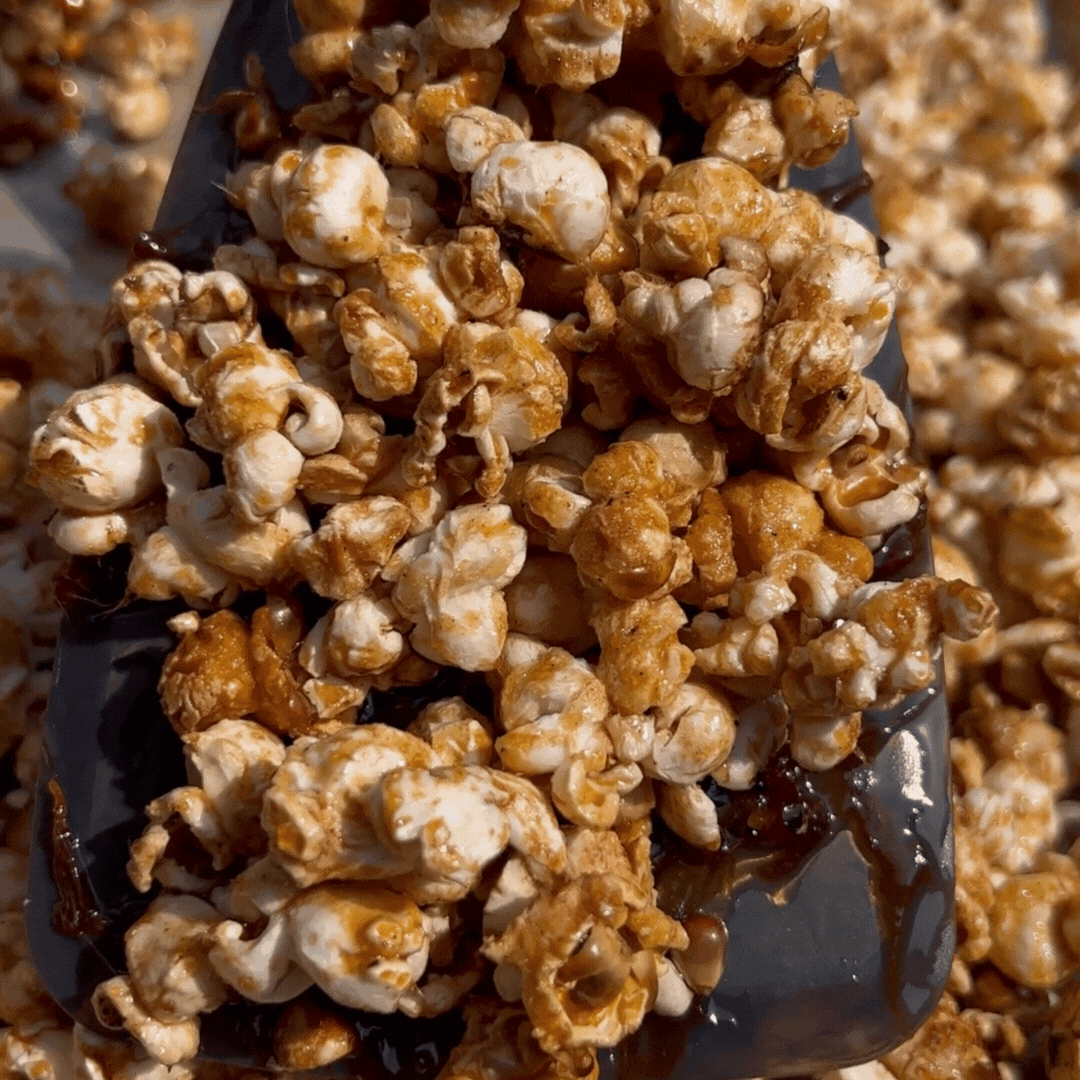 To finish:
Preheat the oven to 350 degrees. Meanwhile, pour the salted caramel sauce over the finished popcorn and toss. Once the popcorn is coated evenly with the salted caramel, pour the mixture onto a baking sheet lined with parchment paper.
Once the oven is preheated add the popcorn and bake for 20-30 minutes. Make sure to check the popcorn every 10 minutes, stirring as needed. Once the sauce has thoroughly adhered to the popcorn (and the popcorn has turned a dark golden-brown color), remove it from the oven and allow to cool for 5 minutes.
Place the finished popcorn in bowls, serve, and enjoy!