Another stunning dish in collaboration with our friend and chef Charity Everett. A summer peach is hard to beat, especially here in Georgia.
Rustic Peach Galette Serves 8
Cinnamon, Cardamom, Ginger Pie Dough
2 1/3 cup All-purpose Flour
6 oz Cold Cinnamon, Cardamom, Ginger Banner Butter, cubed
2 tsp Kosher Salt
Ice Water
1 Egg for egg wash
.25 cup Turbinado Sugar for dusting
Peach Filling
4 Large Peaches, washed and sliced in .25" slices
.75 cup Sugar
.25 cup All-purpose Flour
.5 tsp Cardamom
1 tsp Cinnamon
1 tsp Fresh Ginger, grated
Juice of 1 Lemon
2 oz Cold Cinnamon, Cardamom, Ginger Banner Butter, cubed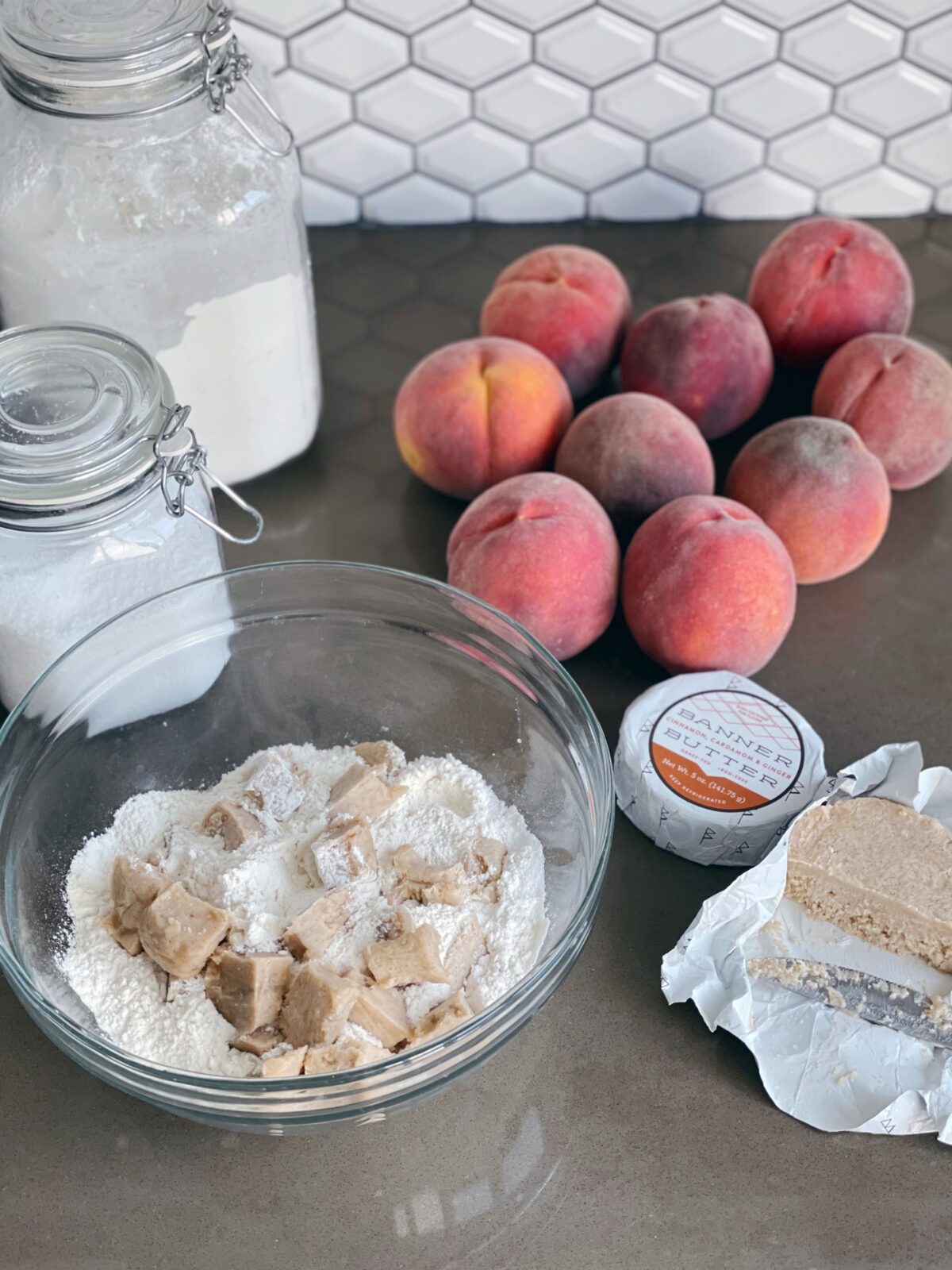 Make the Pie Dough:  
Combine the flour, cubed butter, and salt in a medium bowl. Using your hands, rub the butter into the flour, creating large butter flakes. Work quickly to ensure that the butter does not get too warm. This is what creates the flakey texture of the pie dough. 
Once the butter and flour mixture is combined, slowly add the ice water, mixing gently with your hands until a shaggy dough forms. Gather the dough into a  ball, flatten it into a disc and wrap tightly in plastic wrap. Refrigerate the dough for at least 1 hour, but up to 24 hours, before rolling.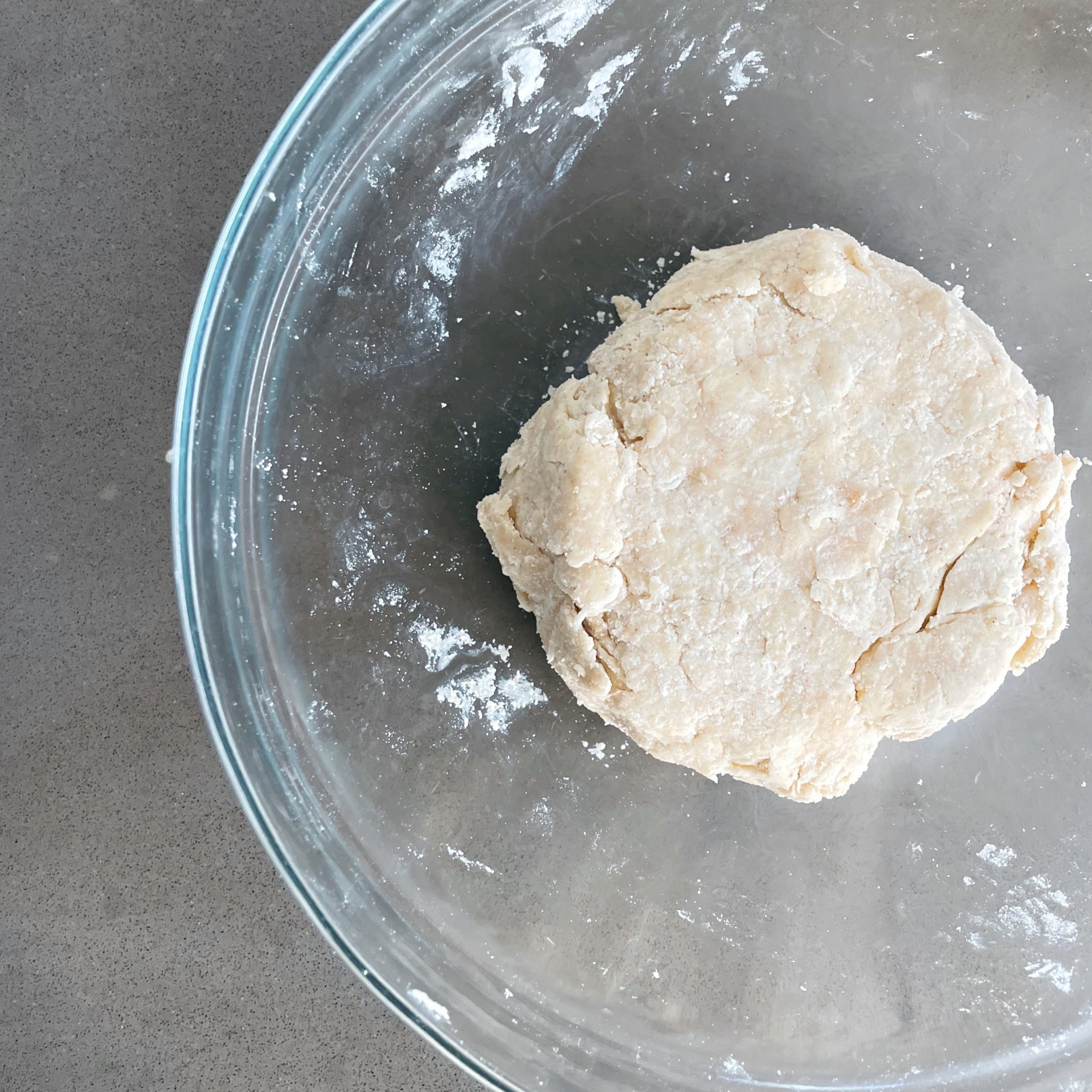 Make the Peach Filling:  
Combine the sliced peaches, sugar, flour, cardamom, cinnamon, and grated ginger, and lemon juice in a  large bowl. Mix gently with your hands to ensure that the peaches are not broken up.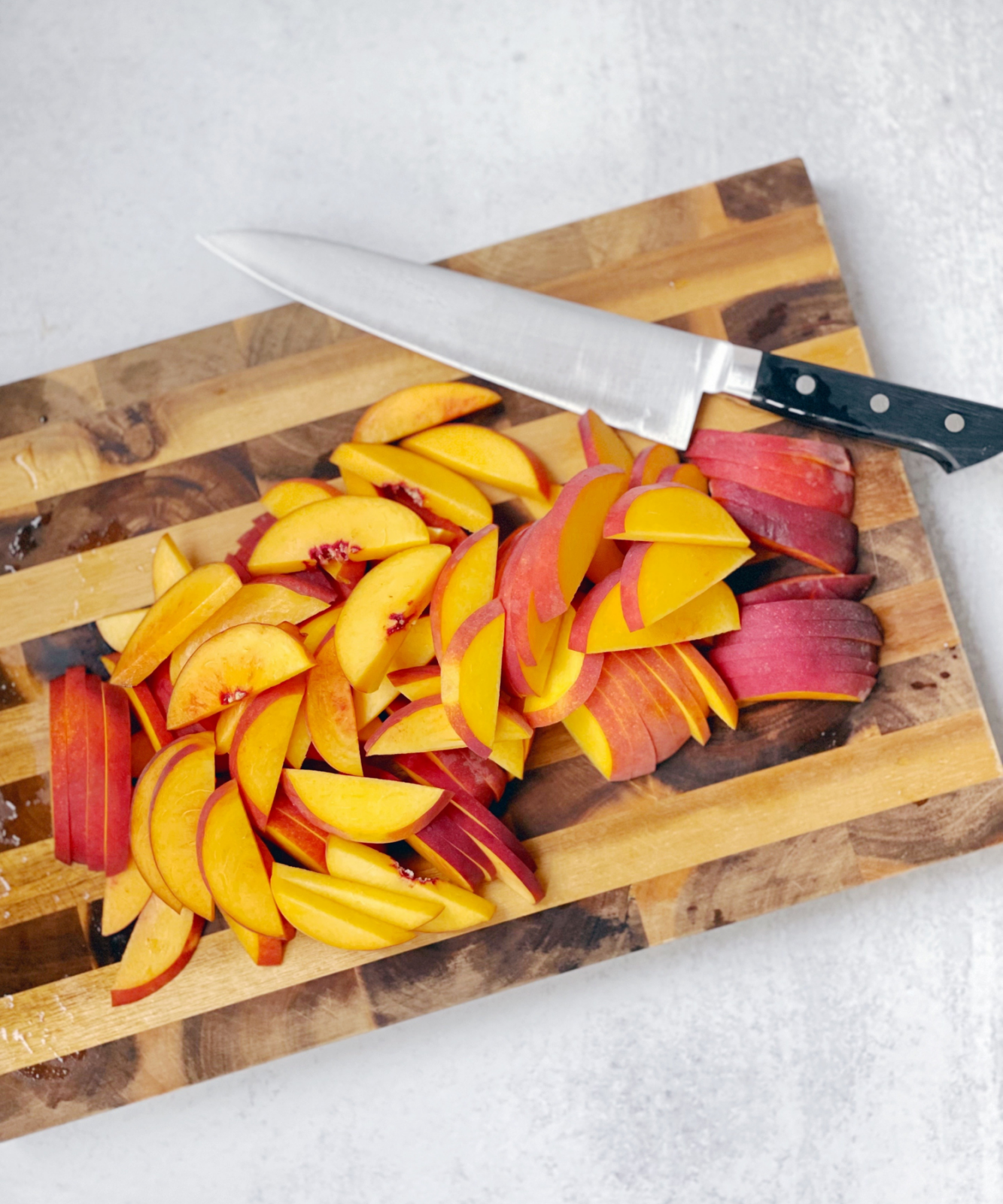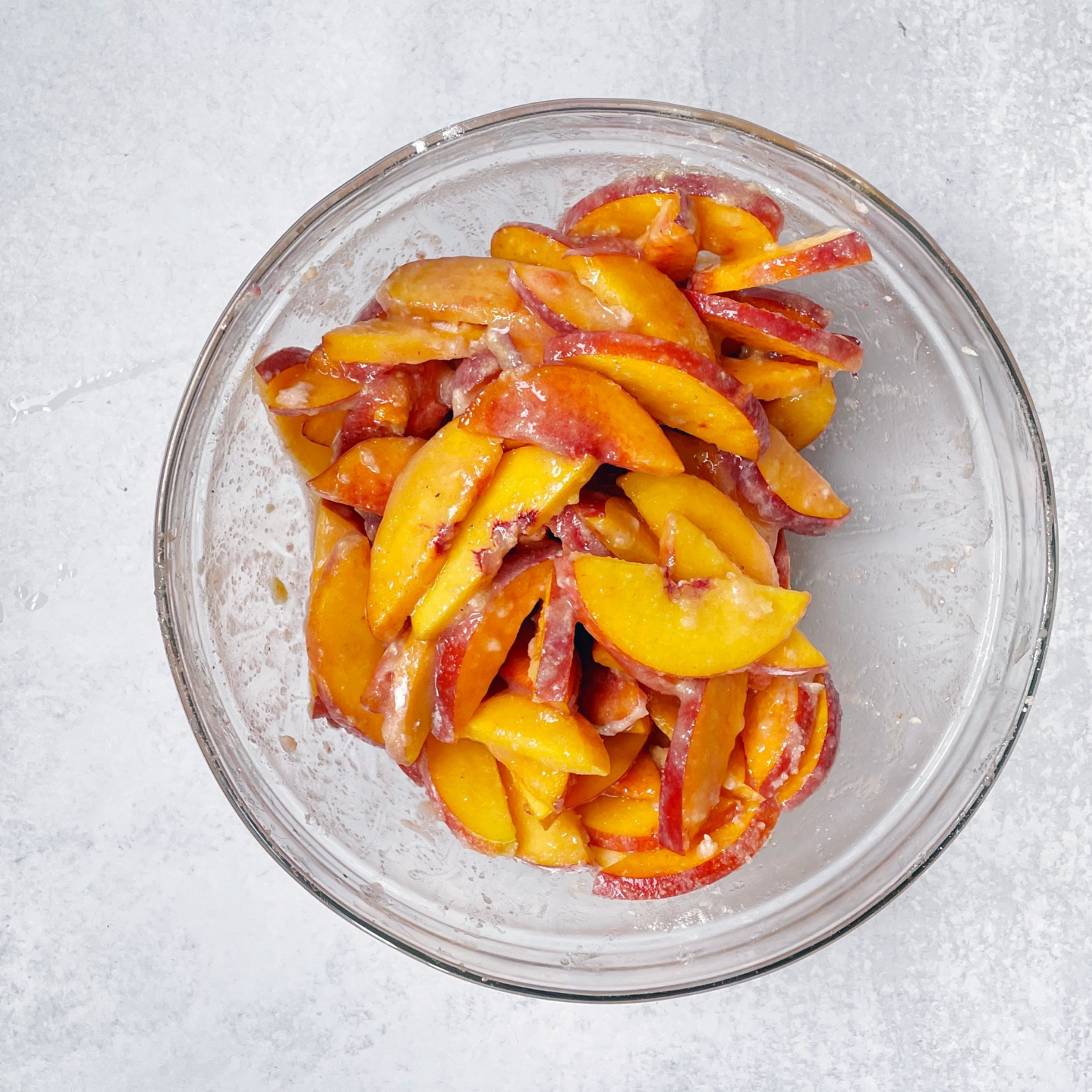 Assemble the Galette:  
Pre-heat oven to 375º.  
Flour the counter surface well. Roll the pie dough into a rough 14" circle, about 1/8" thick. Transfer the dough to a parchment or silat-lined baking sheet.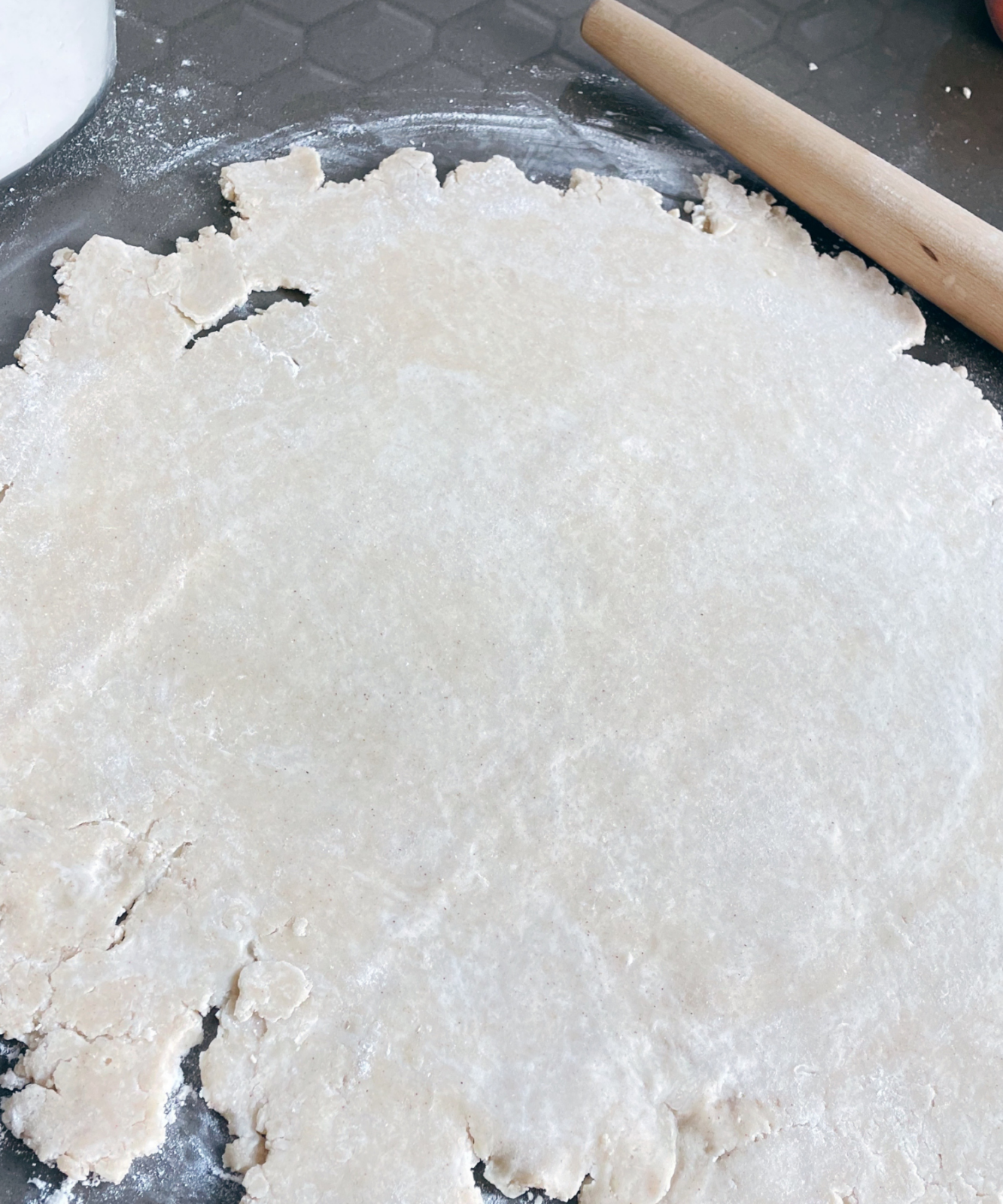 Layout the peaches in a shingle pattern leaving a 2"  border of dough. Fold the edges of the dough over the peaches, loosely pleating it. Pour any remaining liquid from the filling into the center of the galette. Scatter with the Cinnamon, Cardamom, Ginger  Banner Butter, cubes.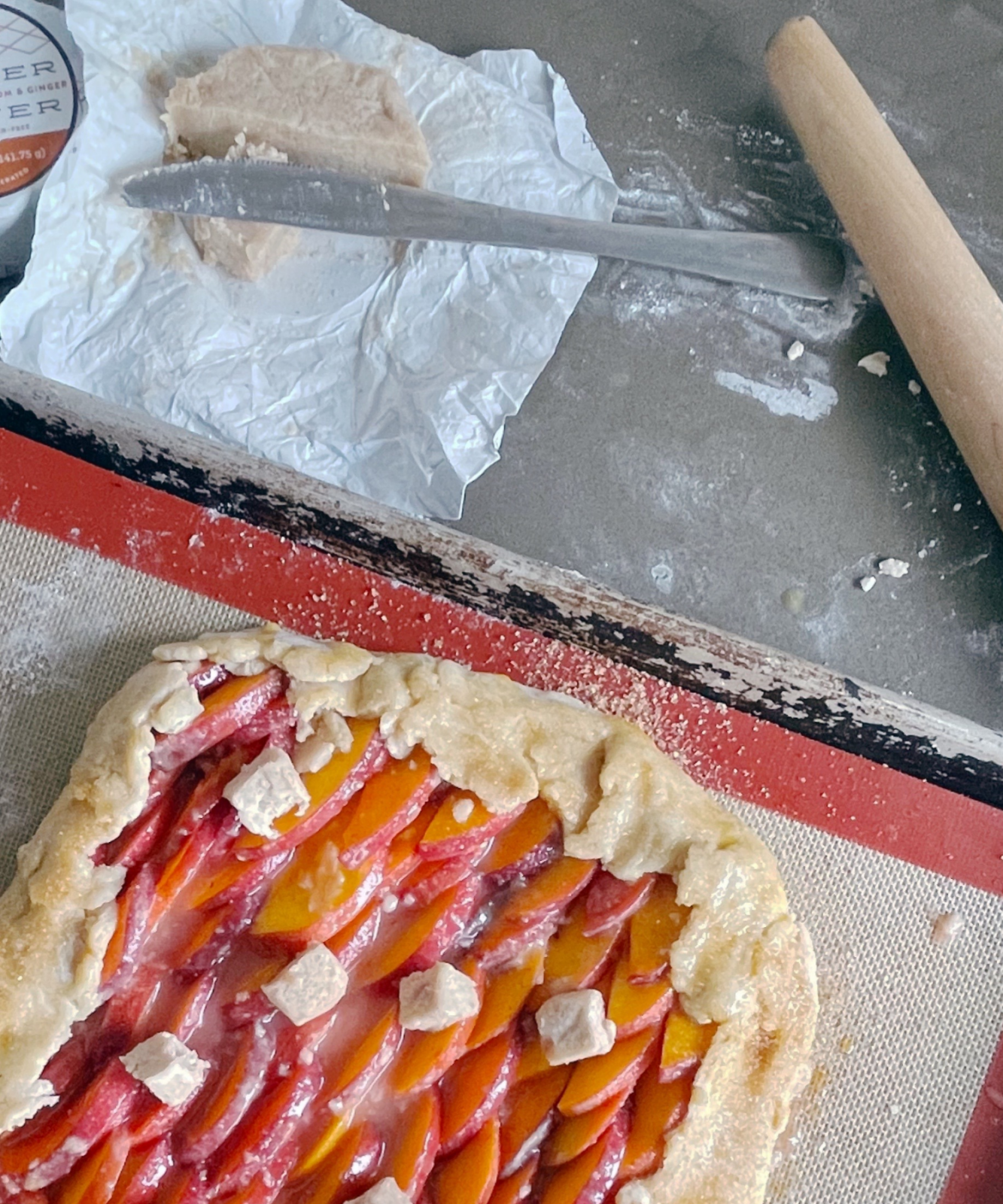 In a small bowl, beat the egg and 1 tbls. of water to form the egg wash. Using a pastry brush, brush the edges of the dough with egg wash. Sprinkle the dough with turbinado sugar. 
Bake for 45-60 min, rotating the pan halfway through baking until crust is evenly browned and filling is bubbling.  
Remove from the oven and allow to cool for at least 20 minutes before serving.