Sweet. Salty. Gooey. Crunchy. Brown Butter Rice Krispy Treats might just be your new signature sweet!
Go ahead and stock up on unsalted cultured butter and give them a try! You'll likely never make rice krispy treats the old way again! 
It's no secret, that the original Rice Krispy Treat recipe can be found right on the cereal box. But we've taken this classic and made it a bit more decadent by adding a bit more butter and taking the time to brown it to a rich, nutty flavor.
Recipe adapted from Smitten Kitchen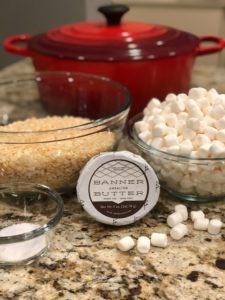 INGREDIENTS
4 ounces

Unsalted butter

, plus 1 ounce for the pan – Go ahead and score a round of butter into 5 sections for easy measuring

1 10-ounce bag marshmallows

1/4 teaspoon sea salt, more or less to taste

6 cups (160 grams) crispy rice cereal (about half of a 12 ounce box)
DIRECTIONS
Butter an 8×8 inch cake pan or glass baking dish with 1oz butter (2 tablespoons). You can use the wrapper to A bigger pan can be used and treats just won't be as tall.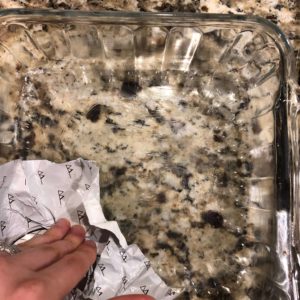 2. Time to brown the butter! In a large pot, melt the remaining 4oz unsalted butter over medium-low heat. Watch for the butter to melt, then foam, then turn clear golden before starting to turn brown and smell nutty. The brown color and nutty smell are your clues that it's done!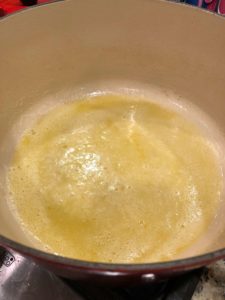 3. Stir frequently, carefully watching and scraping up any bits from the bottom. The process can be slow to start, but will burn quickly after browning. 
4. When the nutty color is achieved, turn off the heat and stir in the marshmallows and salt. The warm butter should be enough to melt the marshmallows, but turn on low heat if needed. 
5. Remove the pot from the stove and stir in the cereal. Working quickly,spread the mixture into the prepared pan. Grease your hands or the back of a spatula and use it to press the mixture into the pan evenly, filling in corners.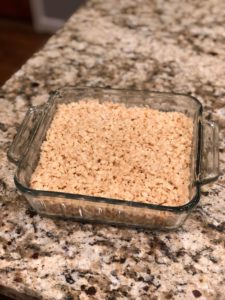 6. Let cool, cut into squares and enjoy one…or a few.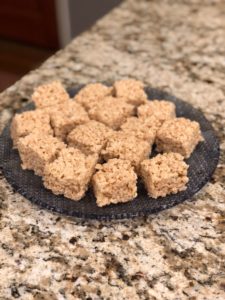 Love brown butter? Try these Brown Butter Chocolate Chip Cookies!