This is an easy one, and we're doing a different spin on it by serving the peppers with browned smoked sea salt butter! Start your butter first, and then begin blistering your peppers, so they are ready around the same time.
For the Peppers:
Add to a med/high pan and let them rest for a minute at a time before stirring so they begin to char. Stir occasionally until the peppers are tender and blistered in spots.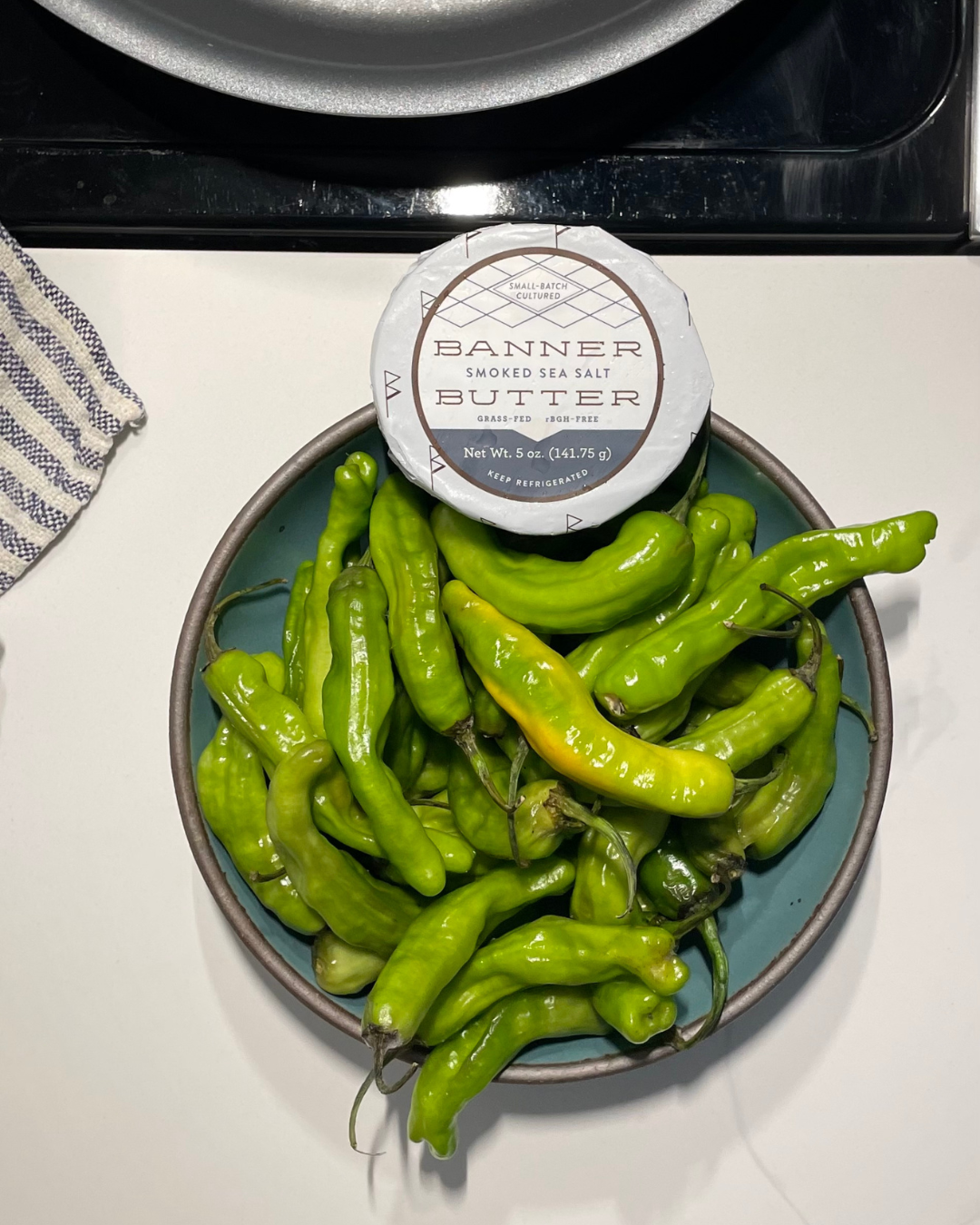 Next: let's make Browned Smoked Sea Salt Butter!
Browning butter is a great way to deepen the flavor and give your dish a nutty, rich taste. Doing this with our Smoked Sea Salt butter adds another level of umami!
It's pretty simple, just watch your pot and make sure not to overcook it because you will lose the delicious nutty aroma of the brown butter and get black butter instead. 👎
Heat a thick-bottomed skillet on medium heat. Add the butter, stirring frequently.
Once melted, the butter will foam up a bit, then subside. Observe as lightly browned specks begin forming at the pan's bottom. Smell the butter; it should have a nutty aroma.
Pour your browned butter into a small bowl, plate your blistered peppers, and add a small dish of flaky salt to the plate.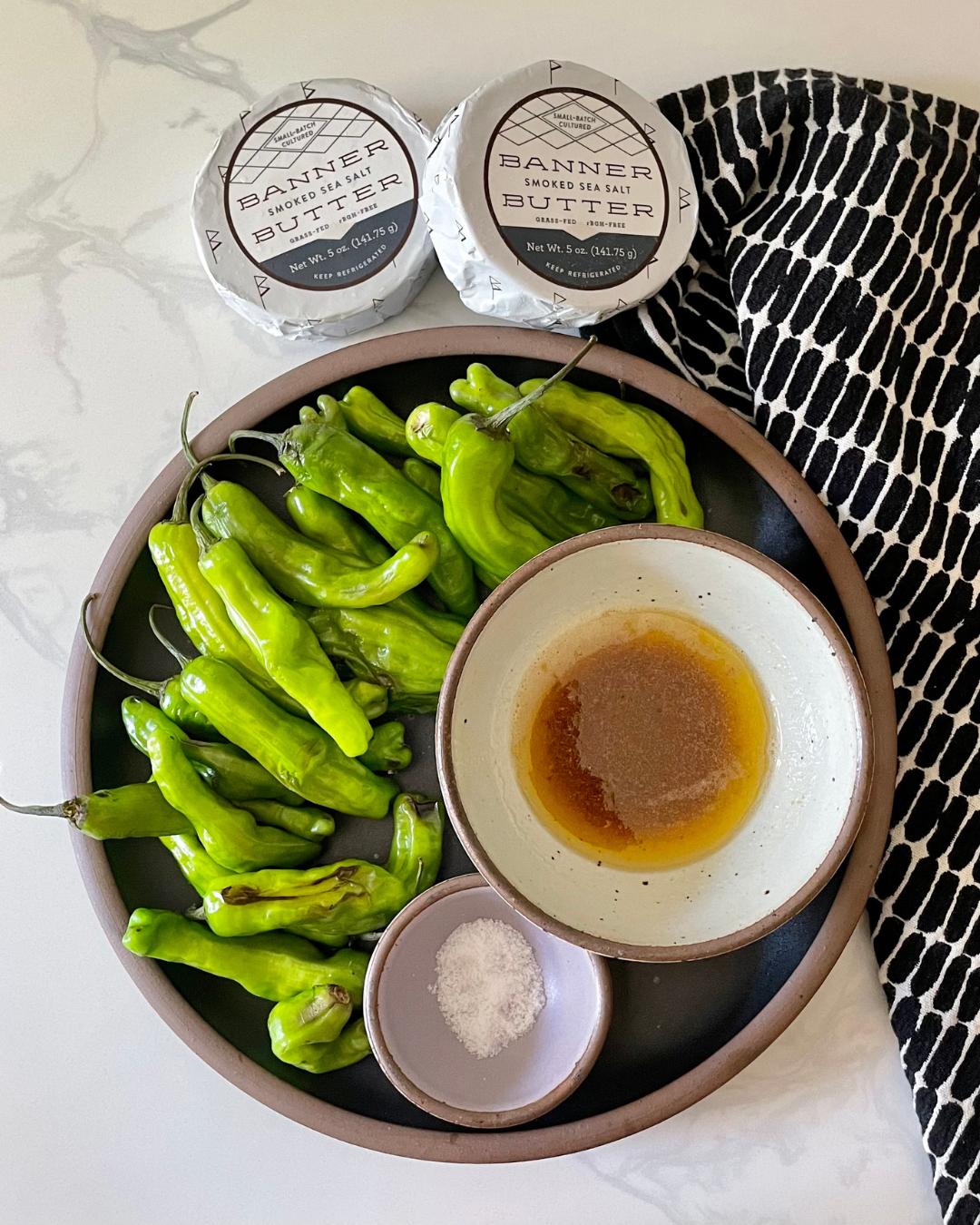 Make-Ahead & Freezing Instructions: You can prepare brown butter ahead of time. Since butter is solid at room temperature, the browned butter will solidify. Cover and store in the refrigerator for up to 5 days or in the freezer for up to 3 months. Melt or bring to room temperature before using in your recipe.