INGREDIENTS
1 (8-oz.) tube crescent roll dough
1/2 lb. deli sliced ham or turkey
8 oz. sliced Swiss cheese
2 tbsp. Dijon mustard
1/2 tsp. Worcestershire sauce
4 tbsp. Roasted Garlic, Parsley, and Basil Butter, melted
1 tsp. poppy seeds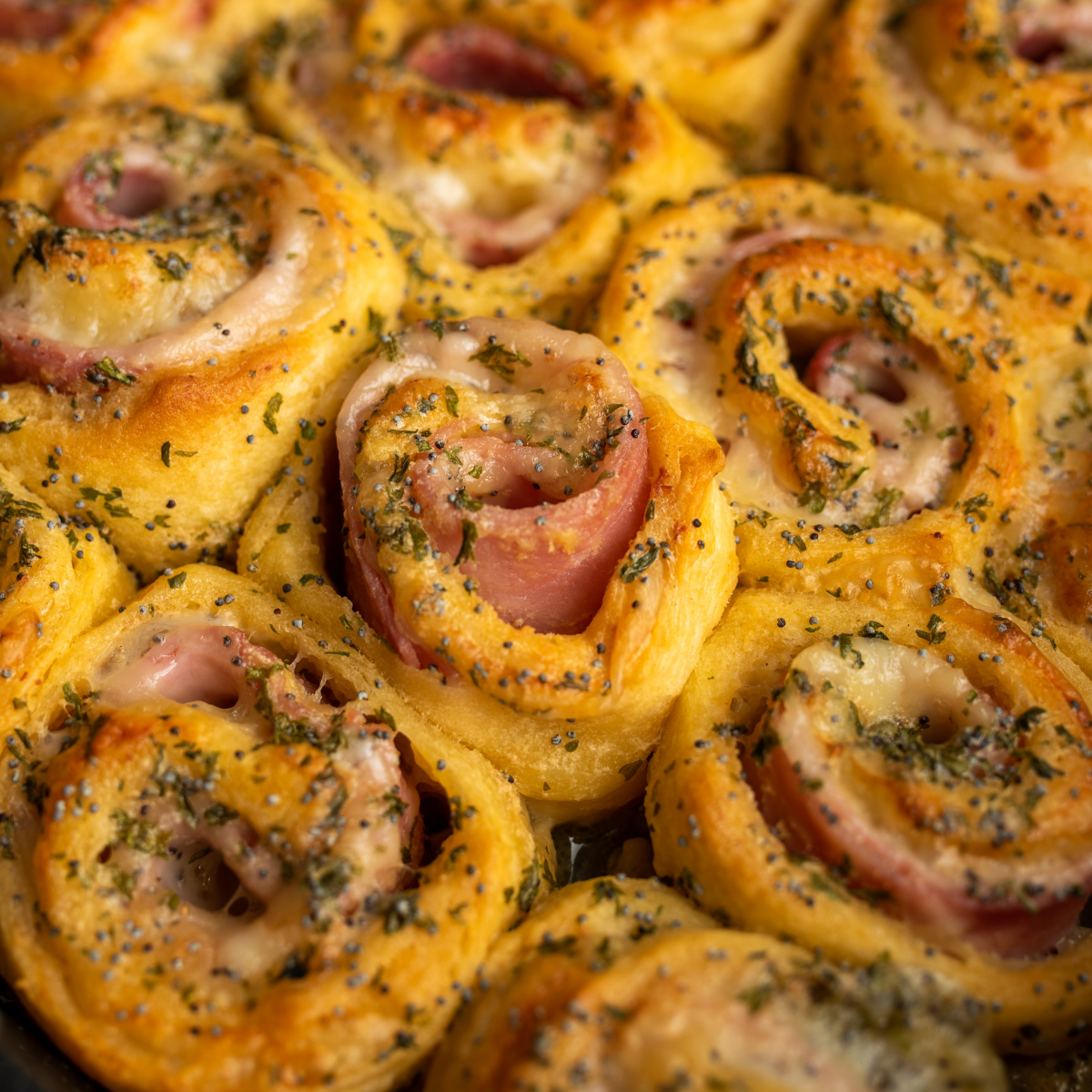 Preheat oven to 350°. Grease an 8-x-8″ baking pan with cooking spray.
Roll out your crescent dough and press it into a rectangle. Top with sliced ham and cheese. Starting on the long side, roll the dough up tightly. Pinch edges to seal. Place seam side down and cut into approximately 12 pieces, and place cut side up in the baking pan.
In a small bowl, whisk together melted butter, mustard, Worcestershire sauce, and poppy seeds. Pour the mixture evenly over the rollups, and bake, uncovered, for 20-25 minutes until golden brown.