Recipe Title: Gameday Chili by Brandyn Baker @blackdog_bbq
Total Prep Time: 20 minutes  |  Total Cook Time: 1-1.5 hours
Servings: 8-10 servings
Level of Difficulty: 2
(Levels 1-5, with 5 being the most difficult)
Ingredients:
3 lbs ground beef
2 T smoked sea salt butter
2 sweet onions, diced
2 green bell peppers, diced
4 garlic cloves, minced
2 jalapenos, de-seeded & diced
3 TBS chili powder
2.5 TBS cumin
1 TBS salt
1 TSP black pepper
1 C dark beer
1 can (29 oz) tomato paste
1 can (29 oz) petite diced tomatoes
1 can (15 oz) dark red kidney beans, drained and rinsed
1 can (15 oz) black beans, drained and rinsed
Toppings: shredded cheddar, sour cream, parsley, and oyster crackers as desired
Tools:
Chef's knife
Cast iron Dutch oven
Prep bowls
Cutting Board
Measuring cups & spoons
Propane burner w/ propane (can substitute with stovetop)
Grill
Wooden spoon
Ladle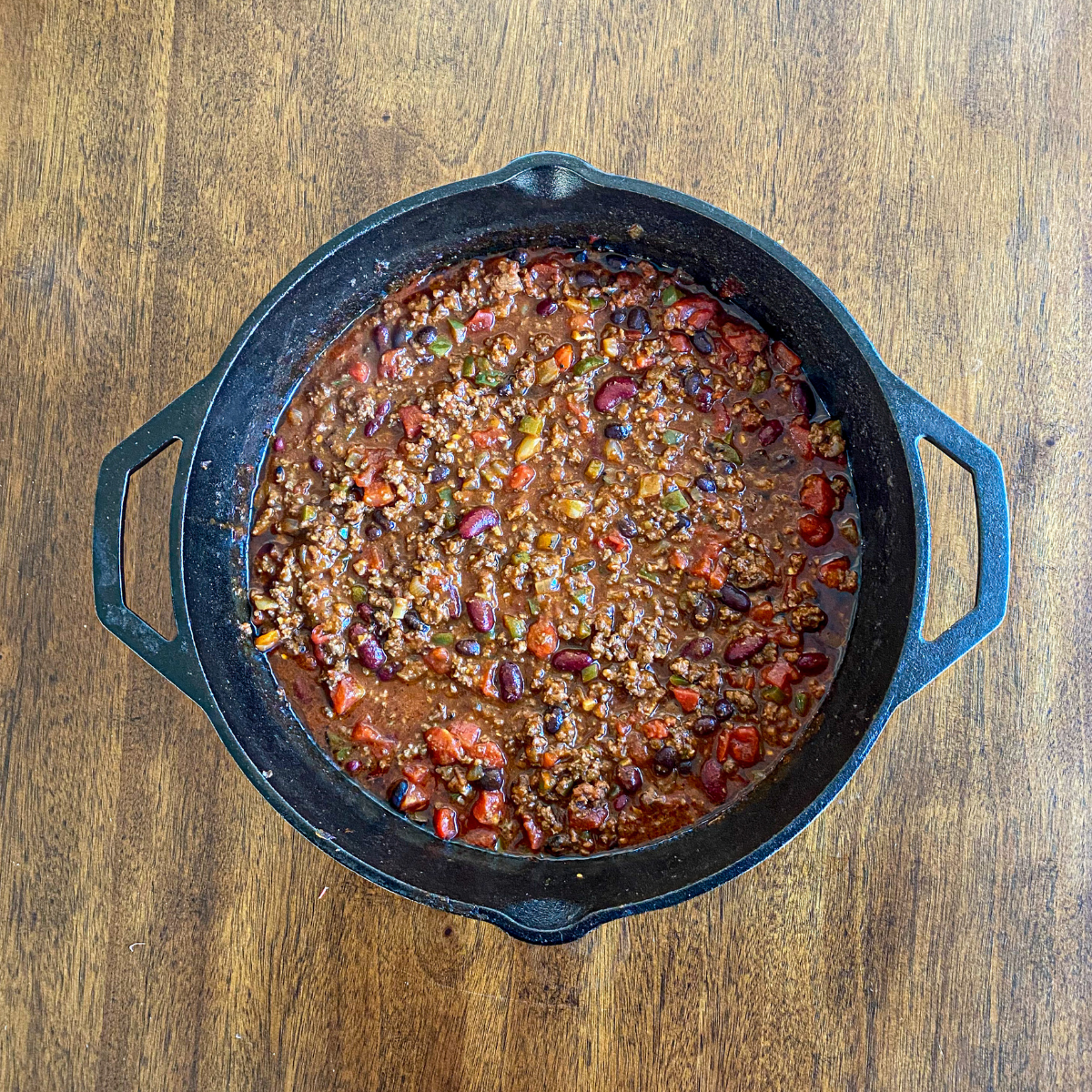 Procedure:
Place a Dutch oven on a propane burner over medium-high heat. Once the pot begins to smoke, add butter. When the butter begins to melt, add the onions and bell peppers, sautéing until tender. Once the onions are translucent, add garlic and jalapenos and cook just until fragrant.
Preheat the grill to 225 degrees. Meanwhile, add the ground beef, chili powder, cumin, salt, and pepper, cooking until the meat has thoroughly cooked and is brown on all sides (break up the meat and stir as necessary). Once the meat is cooked through, pour in the beer, scraping any browned bits off the bottom. Cook for 2-3 minutes.
Pour in the tomato sauce, petite diced tomatoes, kidney beans, and black beans, and mix until all ingredients are evenly dispersed. Turn off the propane burner and transfer the Dutch oven to the grill to infuse a smokier flavor.
Allow the chili mixture to cook, partially covered, for at least 30 minutes and up to an hour. Once the desired consistency has been reached, remove the pot from the heat and turn off the grill.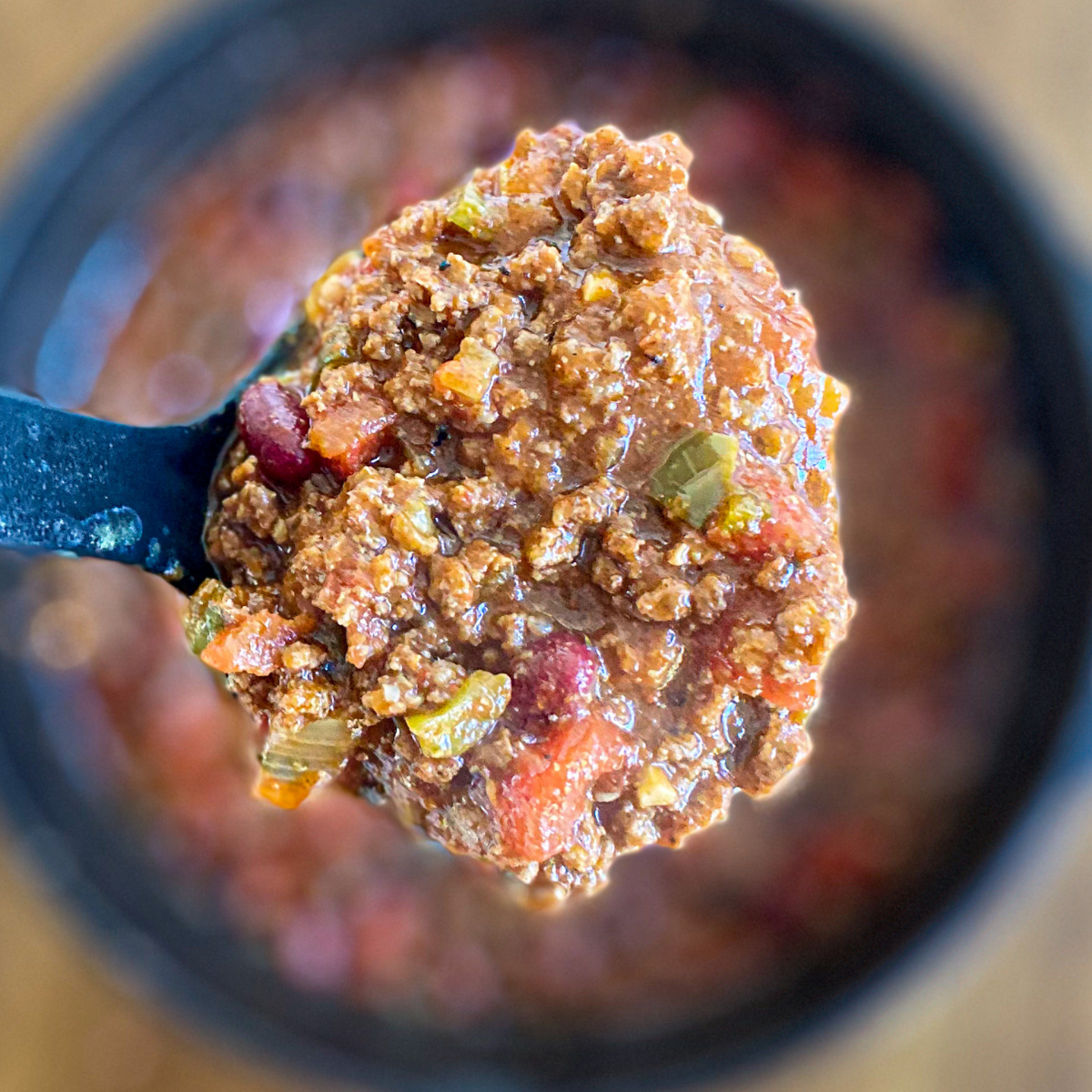 Ladle the chili into individual bowls with desired toppings and enjoy!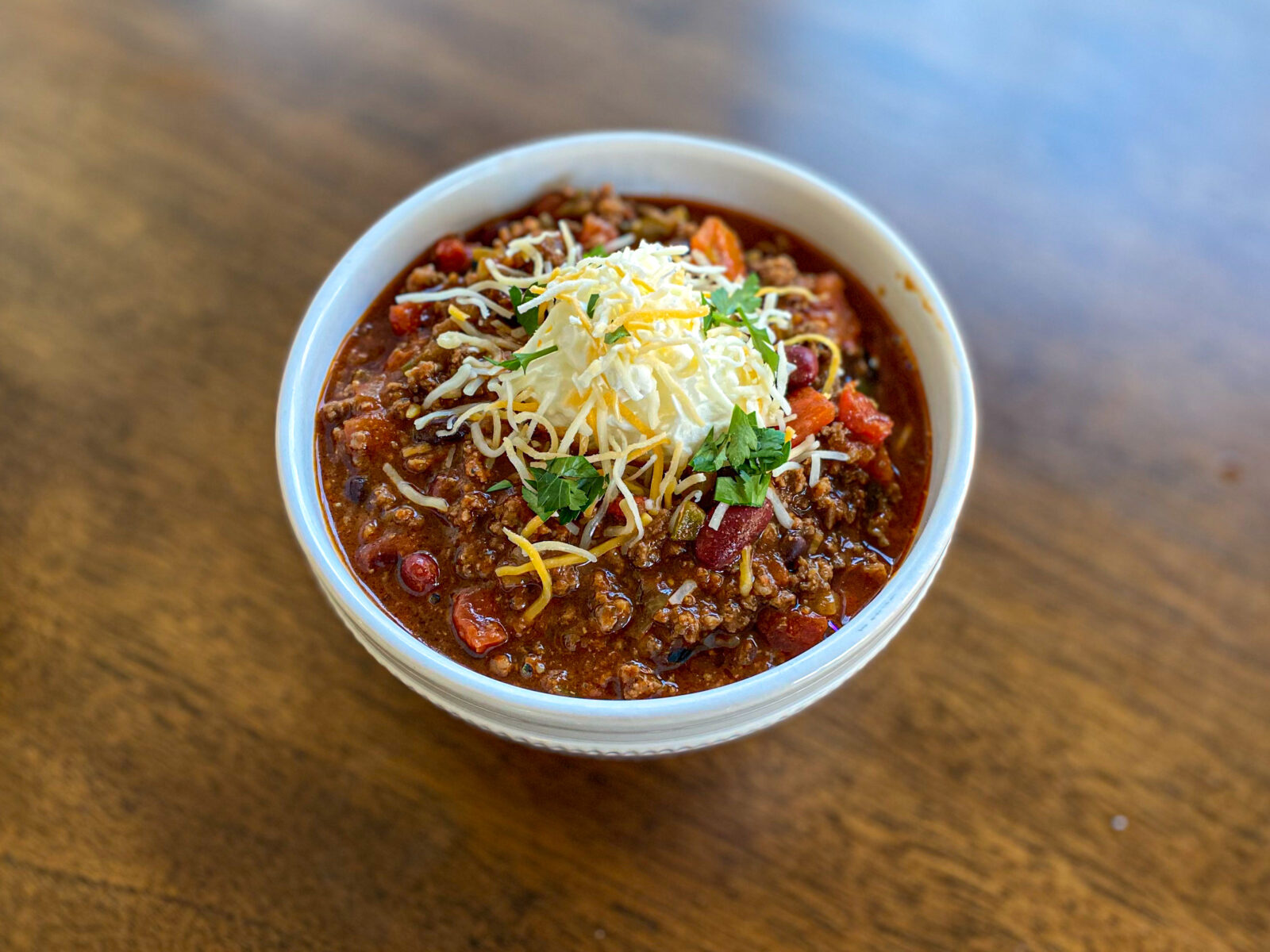 The map ID you have entered does not exist. Please enter a map ID that exists.