West Coast & Erewhon Market Locations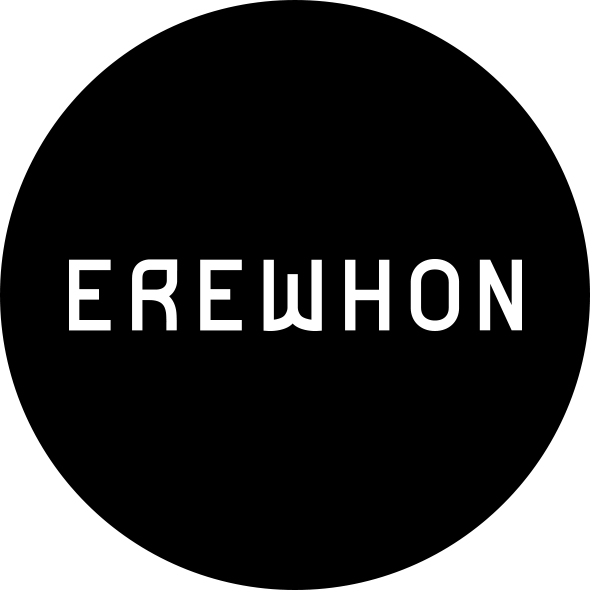 Calabasas – 26767 Agoura Rd, Calabasas, CA 91302
Palisades – 15285 W Sunset Blvd, Pacific Palisades, CA 90272
Santa Monica – 2800 Wilshire Blvd, Santa Monica, CA 90403
Venice – 585 Venice Blvd., Venice, CA 90291
LA – 7660 Beverly Blvd, Los Angeles, CA 90036
Silver Lake – 4121 Santa Monica Blvd, Los Angeles, CA 90029
Studio City – 12833 Ventura Blvd, Studio City, CA 91604
We're not them.
While industrial-scale butters are made with unripened cream and added "natural" flavoring, Banner Butter, a small-batch butter, is made with patiently-cultured cream from hormone-free, grass-fed cows with no added flavoring.
We go big, but only in taste. Everything else is small, simple, and slow.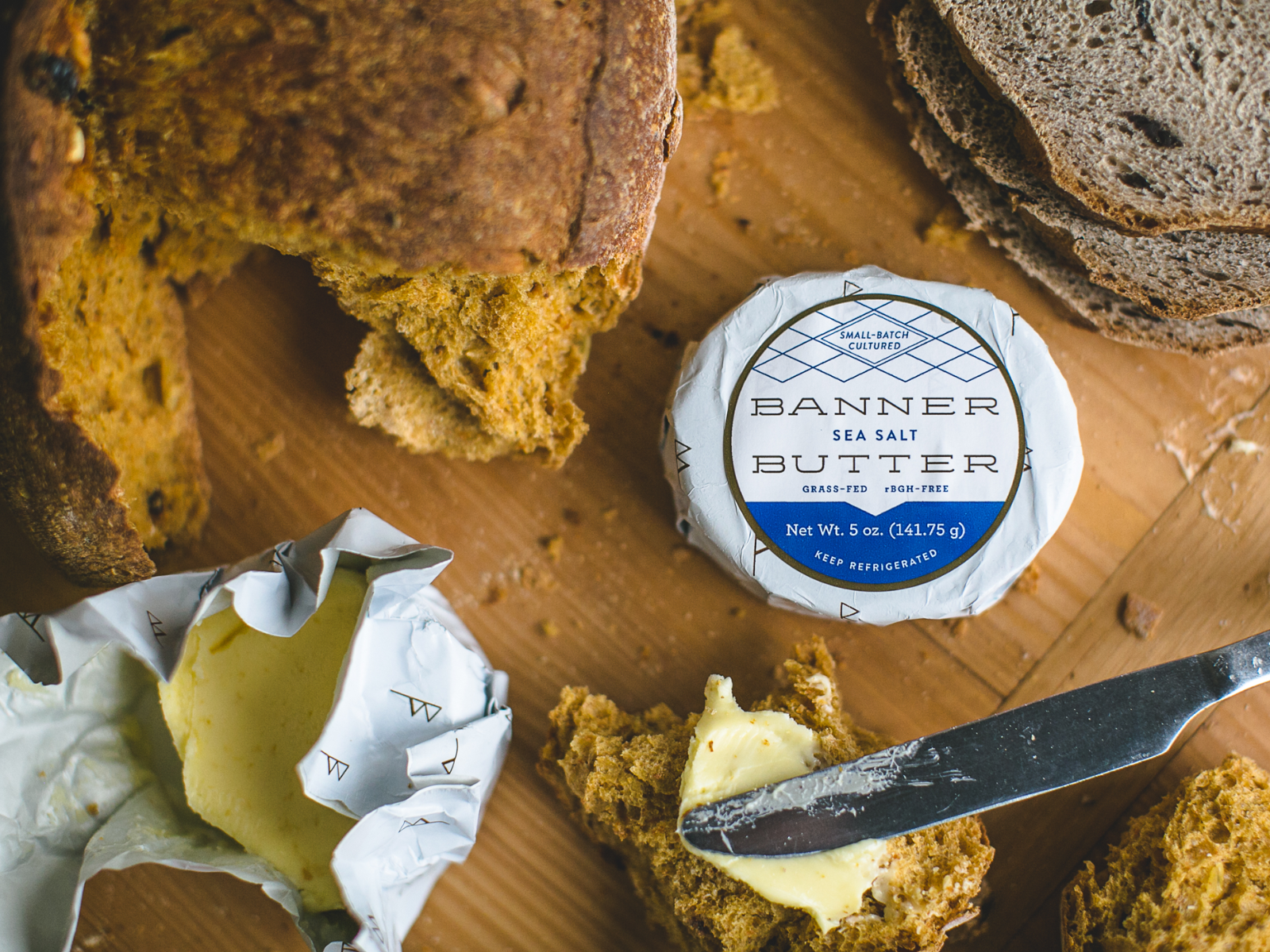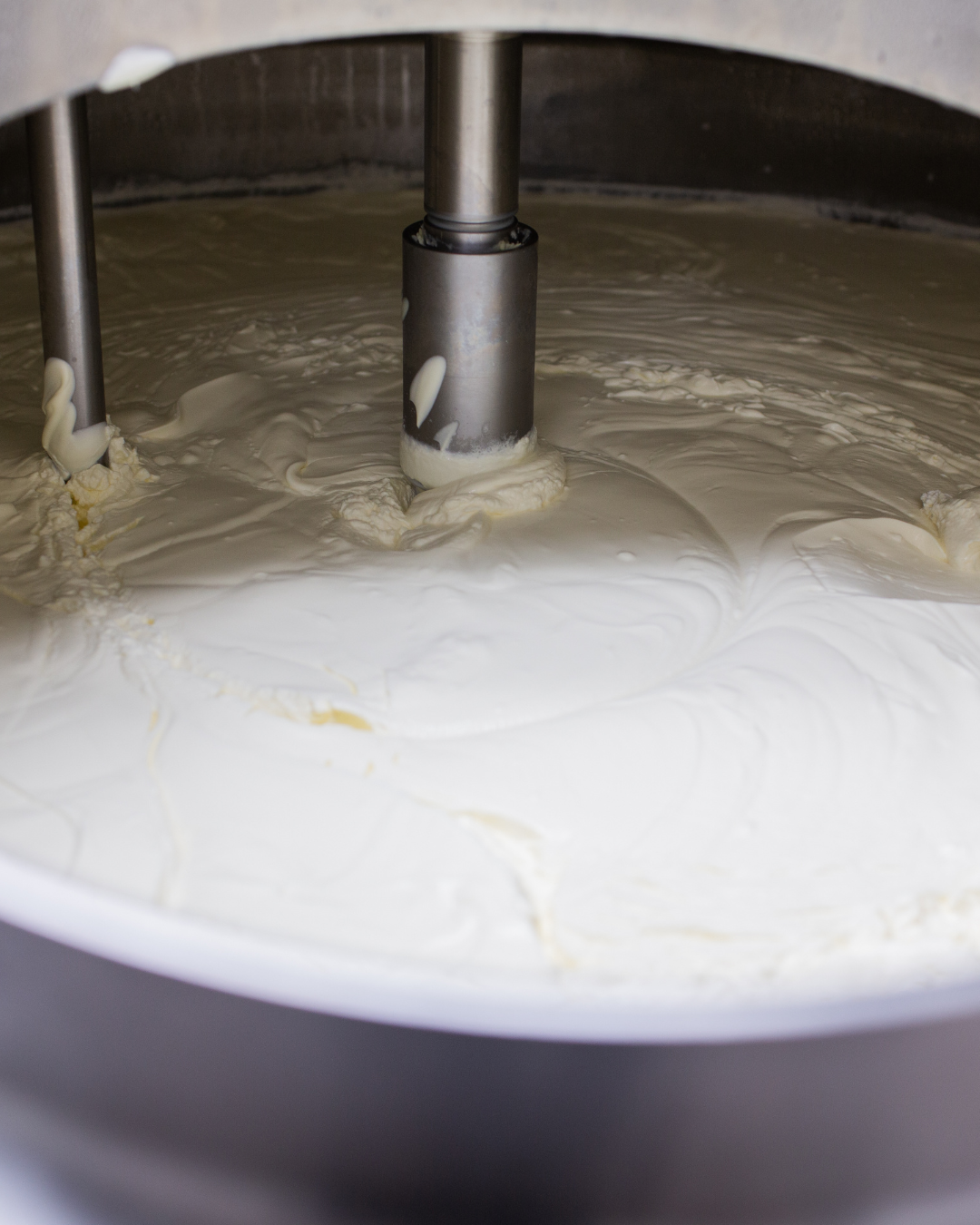 Third, the butterfat. We make butter that has a higher proportion of butterfat than other butters.
Fourth, is the method. Before churning, we let the cream ripen for many, many hours. This ripening process allows good bacteria to form. It is this good bacteria that gives butter its complex buttery undertones.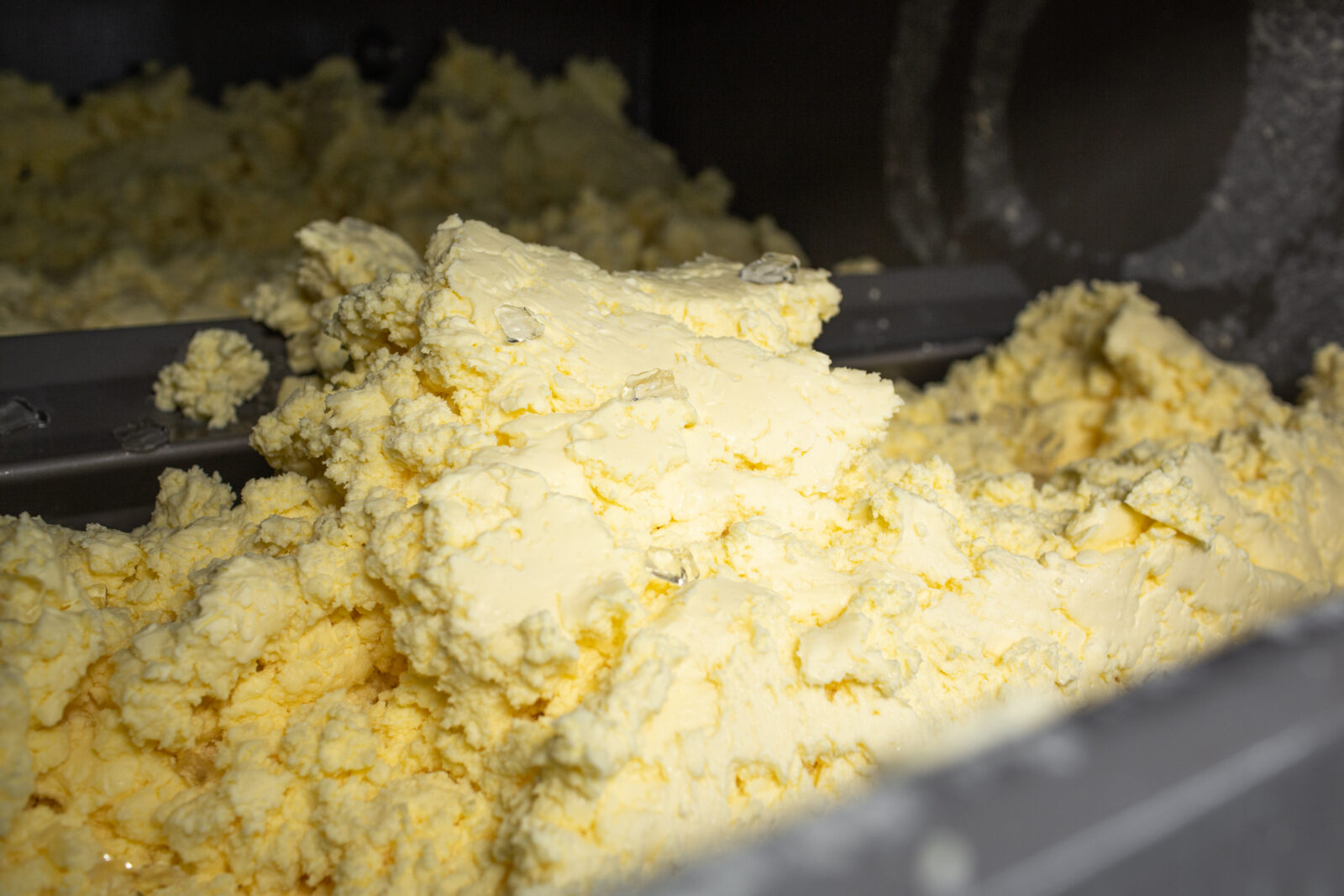 Finally, our butter is hand-cut and lovingly packaged. That's why no two packages look exactly the same. In the end, it takes us 20 times longer to make our butter than industrial-scale butters.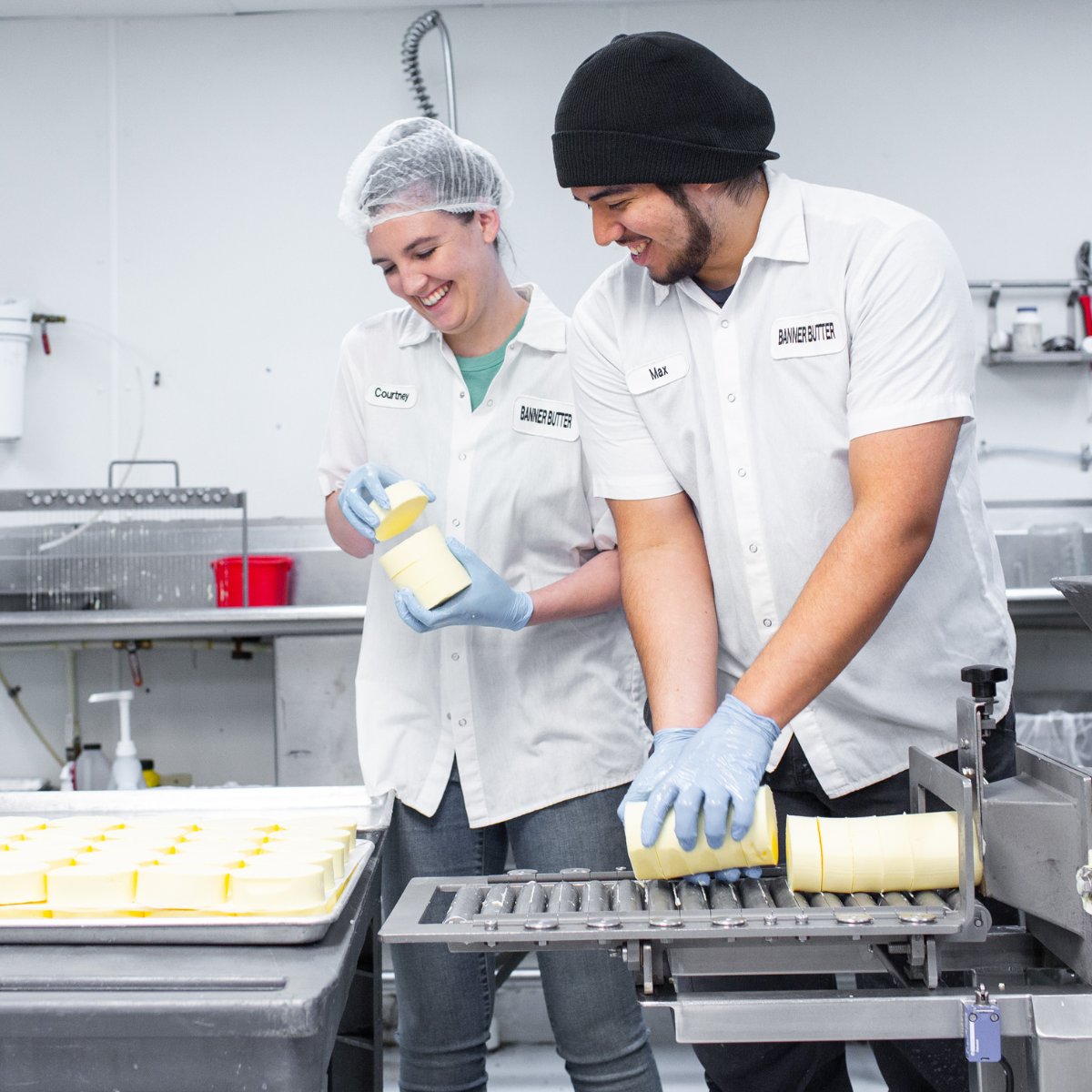 We're different in several ways. First, the cream. It's fresh. Like, really fresh. That's because it comes from Georgia cows, local to us.
Second, it's grass-fed. Our cows graze in green pastures and are not treated with hormones.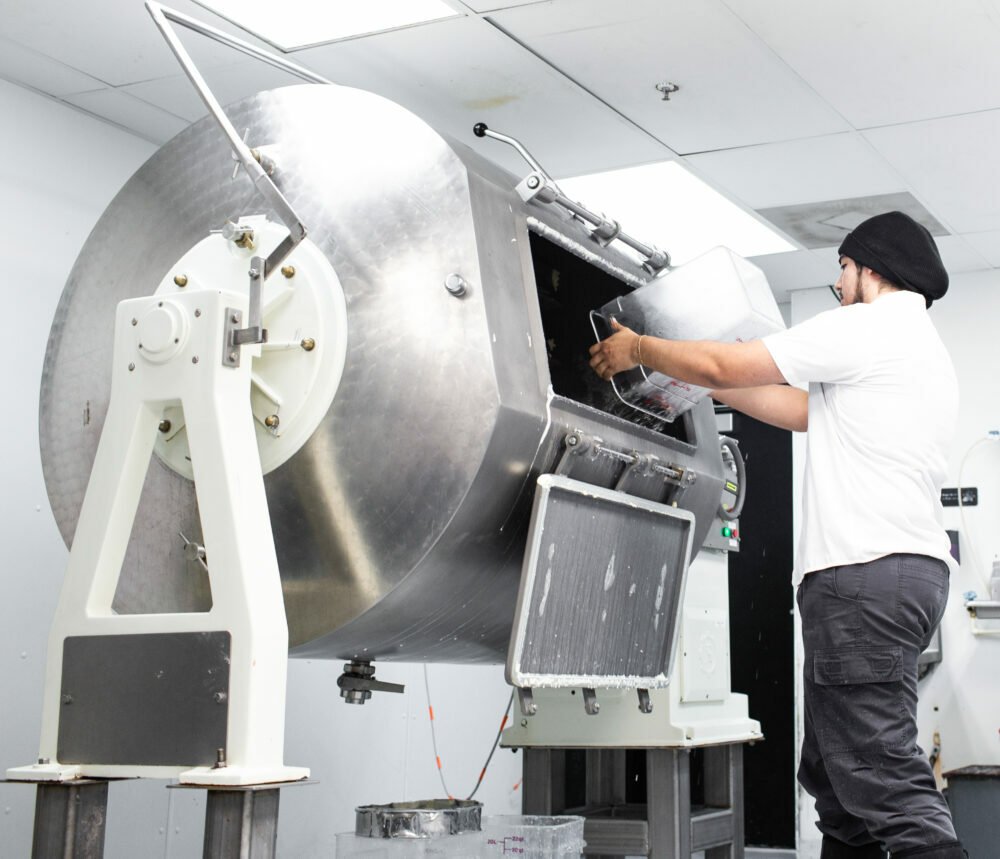 After the cream ripens, we slowly churn it in small batches. This process results in a better-tasting product because we are able to make small adjustments throughout churning, depending on the season, the consistency, and the taste of the cream.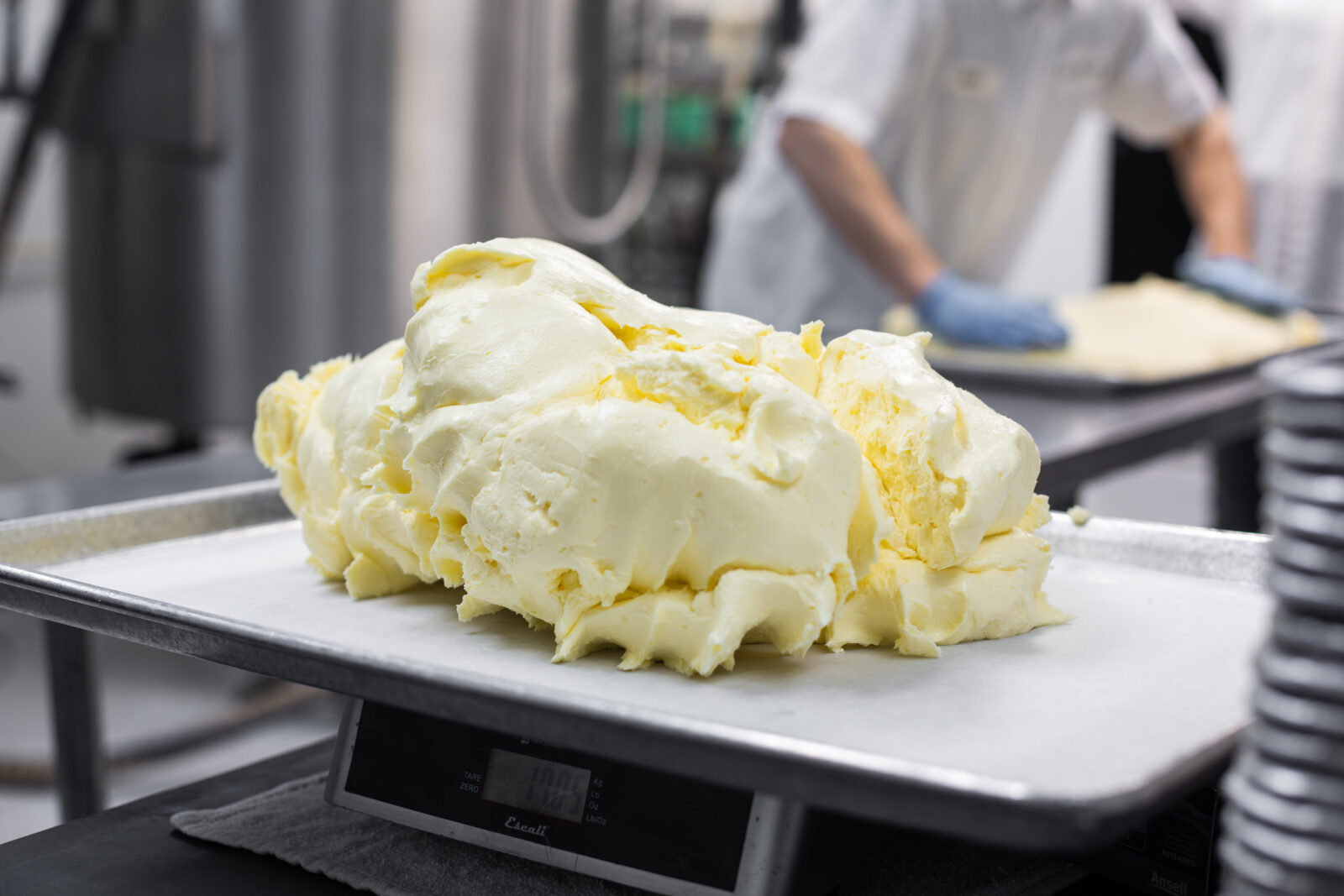 These steps create a deep rich flavor and out-of-the-package creaminess you can't get anywhere else.
We offer unsalted and salted butter plus various sweet and savory compound butter that help make meal time tastier and easier for you!