Ultimate Banana Bread Muffins
@blackdog_bbq made these muffins on the @traegergrills using our seasonal honey butter. We love a twist on a traditional recipe and this would also work with our Cinnamon, Cardamom, & Ginger Butter or with our slow cultured Unsalted Butter. Because we use the freshest cream and we culture and batch churn in a process that takes up to 20 times longer than mass-production methods, our unsalted butter stands alone with superior flavor and creaminess.
1.75 C all-purpose flour
1 tsp baking soda
1/2 tsp salt
6 ripe bananas
1 package @bannerbutteratl honey butter, Cinnamon, Cardamom, & Ginger Butter or Unsalted Butter (~8 T)
2 large eggs
3/4 C brown sugar
1 tsp vanilla extract
1/2 C glazed pecans
2 tsp granulated sugar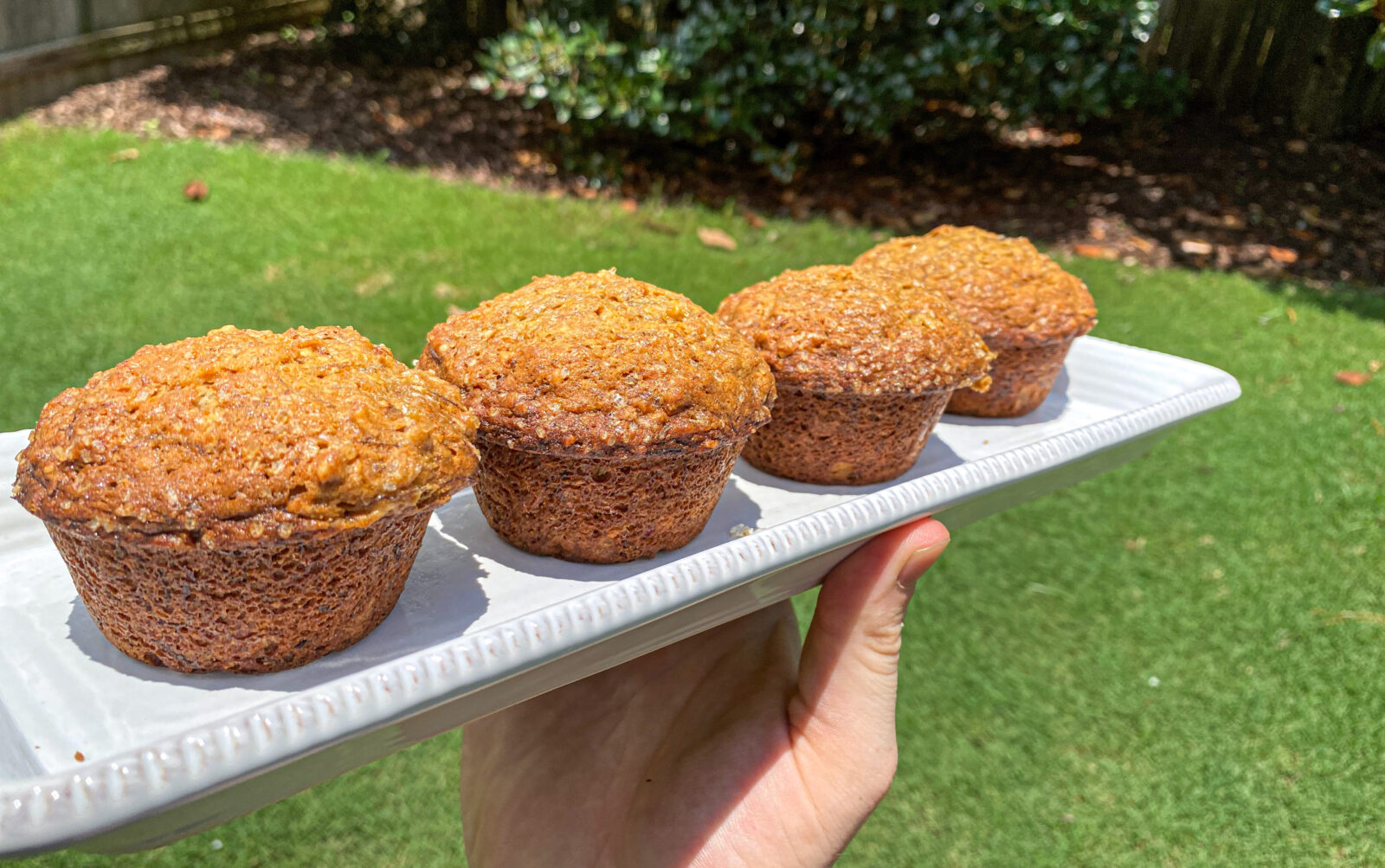 Steps
1. Heat @traegergrills to 350 degrees. Meanwhile, whisk flour, baking soda, and salt in a bowl and set aside.
2. Place bananas in a separate bowl and microwave for 5 minutes (until bananas are soft and liquids have been released). Transfer bananas to a wire mesh strainer over a medium bowl and allow to drain for ~15 minutes (produces 1/2-3/4 C liquid)
3. Transfer liquid to a saucepan and cook over medium-high heat until reduced to ~1/4 C. Remove pan from heat, stir the liquid back into bananas, and mash until mostly smooth. Whisk in brown sugar, butter, eggs, and vanilla.
4. Pour banana mixture into dry ingredients and stir until combined. Then, fold in pecans.
5. Pour batter mixture into a well-oiled muffin tin (or bread pan) and place in the preheated grill (or oven). Sprinkle with granulated sugar and cook for ~45 minutes, until a toothpick inserted into the middle comes out clean. Let rest for an hour and serve. Enjoy!